Please note this NEW Request page is still in a pilot program. If you would like to get involved with the Vendor Pilot Program please reach out to your Netflix Post Production Contact.
The Details Page allows you to drill into a Request to see all the details you care about - the media, the metadata, the status, and more. This user guide will walk you through how to navigate the Details Page.
Locating The Details Page
To view the page:
1. Locate the request you wish to view and then select View.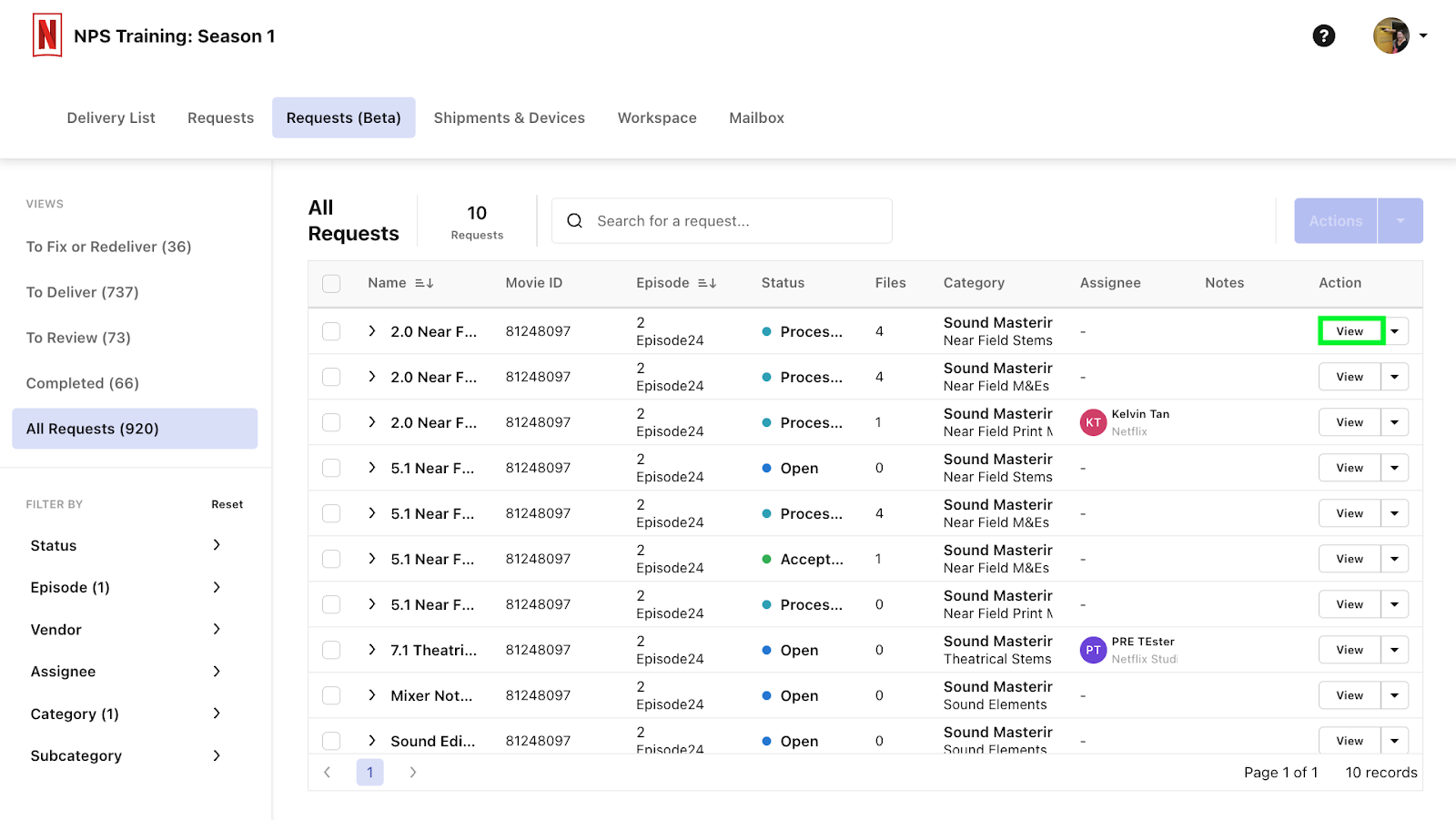 Figure A
2. A new page will open in a separate tab.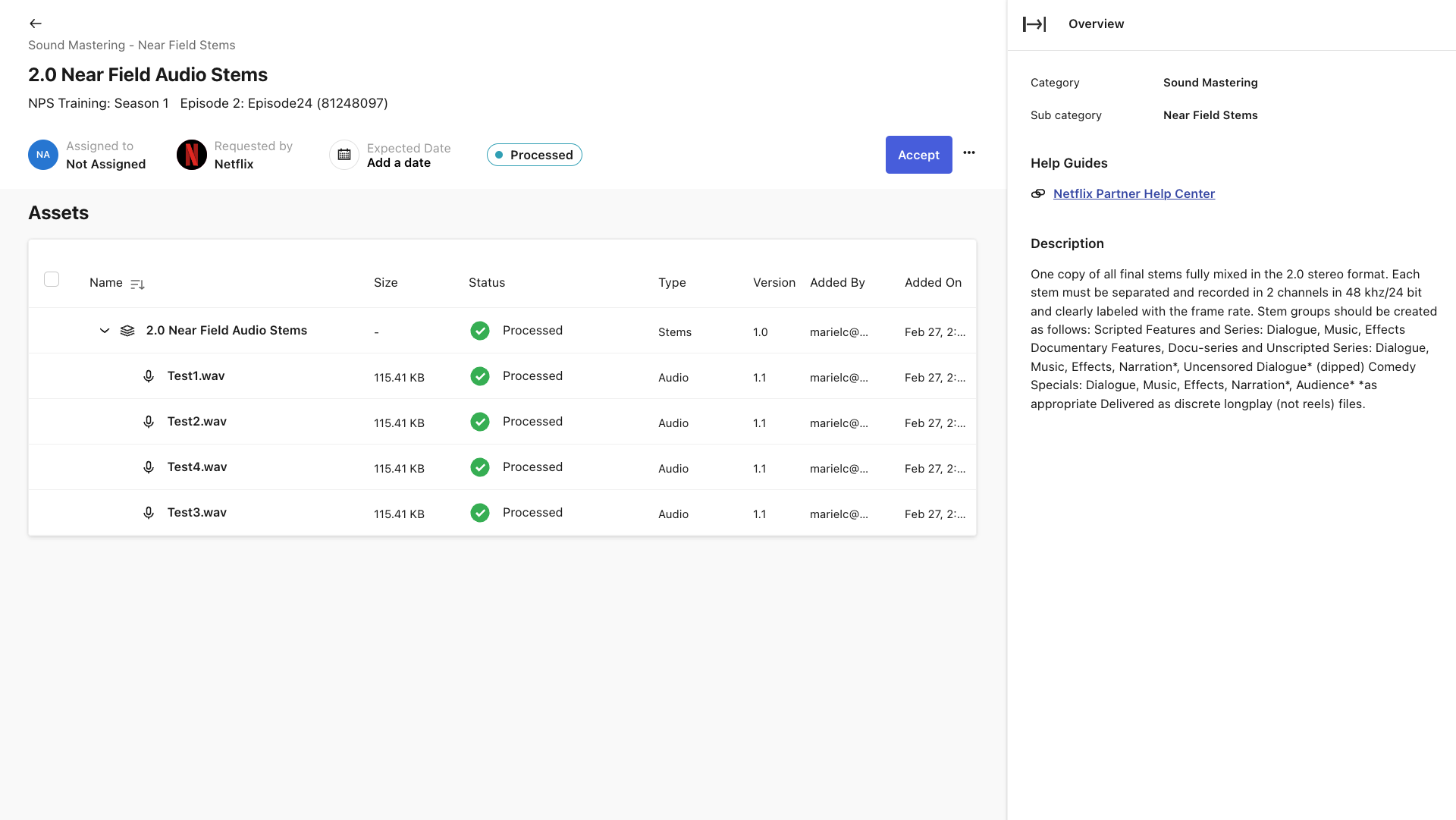 Figure B
Viewing Delivered Files/Folders
Within the Details Page you can see a full list of delivered files. Files delivered NOT in a folder will automatically be visible on the Details Page when it opens.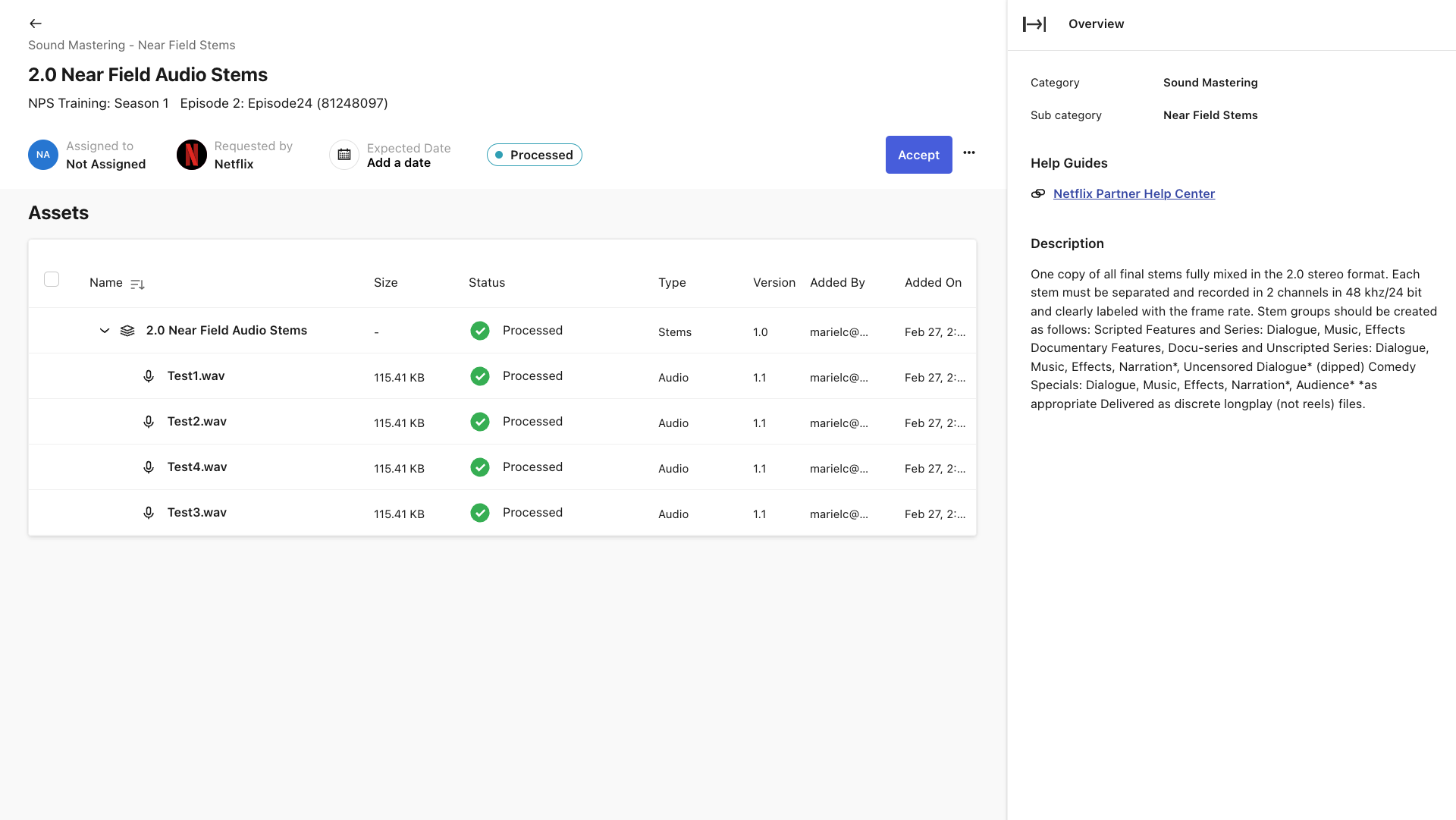 Figure C
If your media has been delivered in a folder, select the Carrot icon next to your folder name. This will expand the folder to show you the files inside.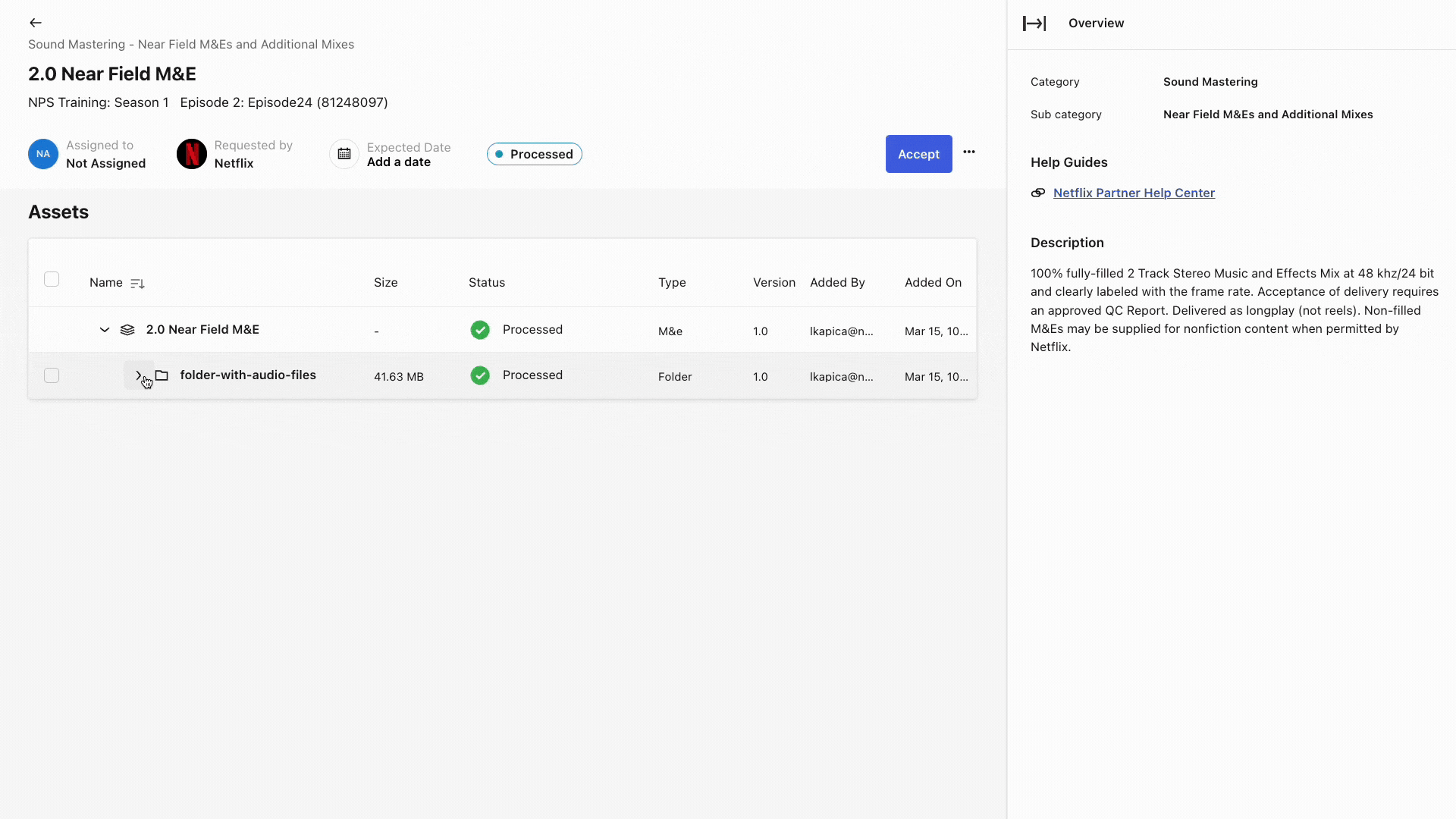 Figure D
Checking Metadata
Within the Details Page you can see metadata in a Request, for files, folders, assets, and the Request itself.
By default, the side panel shows metadata for the Request. You'll see the Description of the deliverable, any notes from the Delivery List, and more.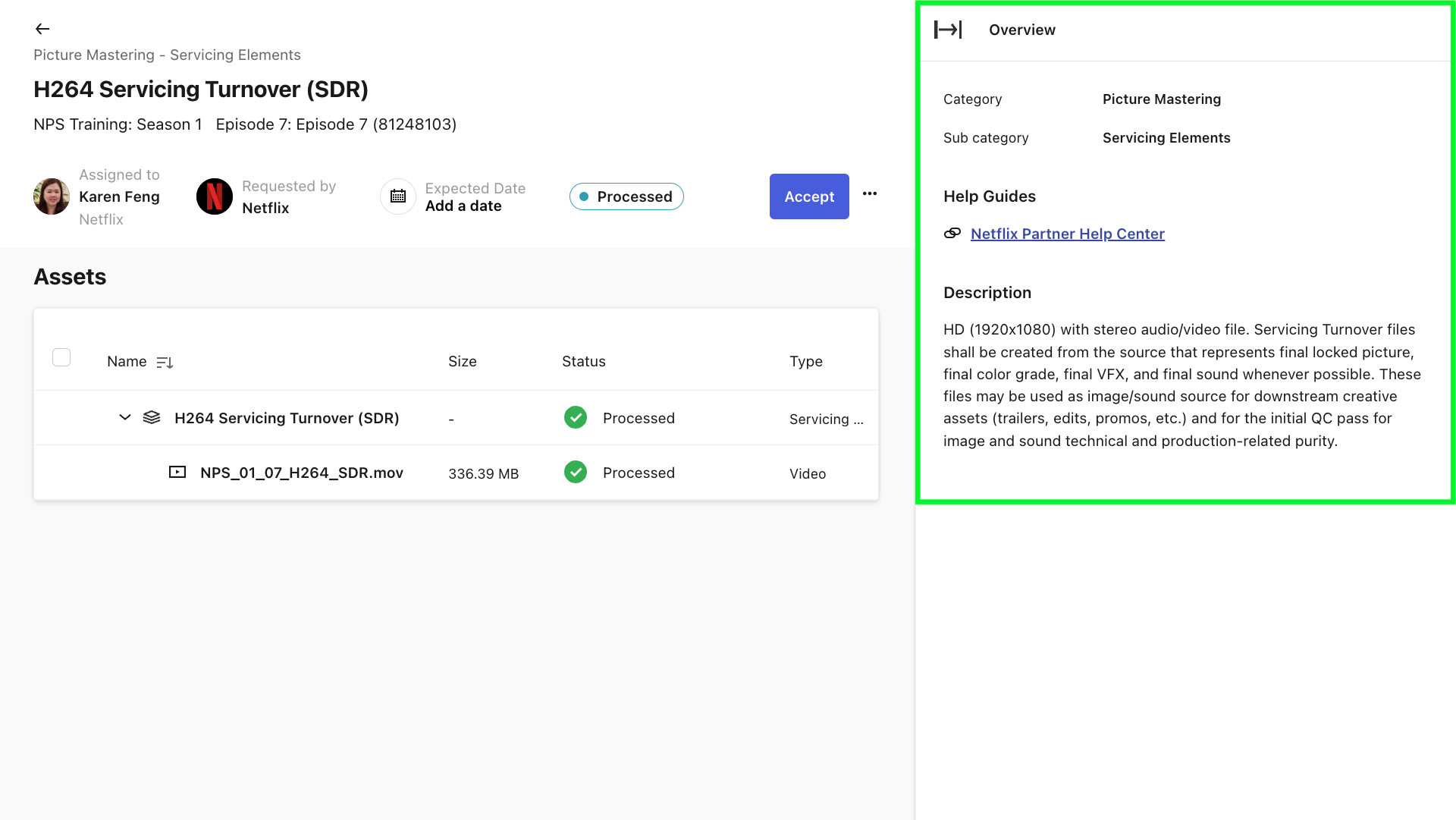 Figure E
To view file specific metadata, select the individual file. The side panel will update and show you metadata specific to that file.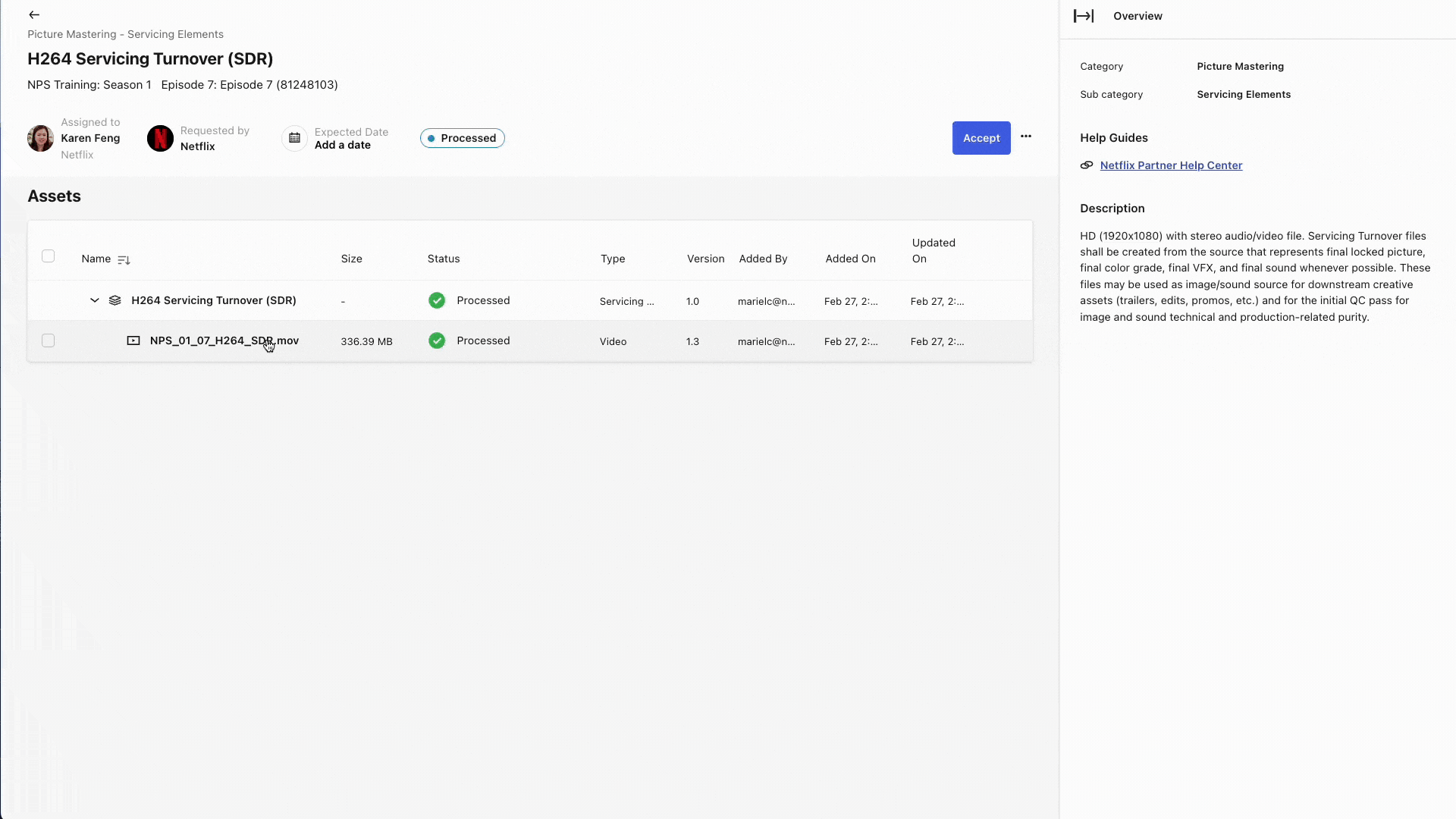 Figure F
Viewing Asset History
Within the Details Page you can see the history of each Request. Including details about when the files were uploaded, who they have been released to, who released them, and any notes. To view the history:
Select the Request Name from the Assets section. Then from the side panel select Asset History.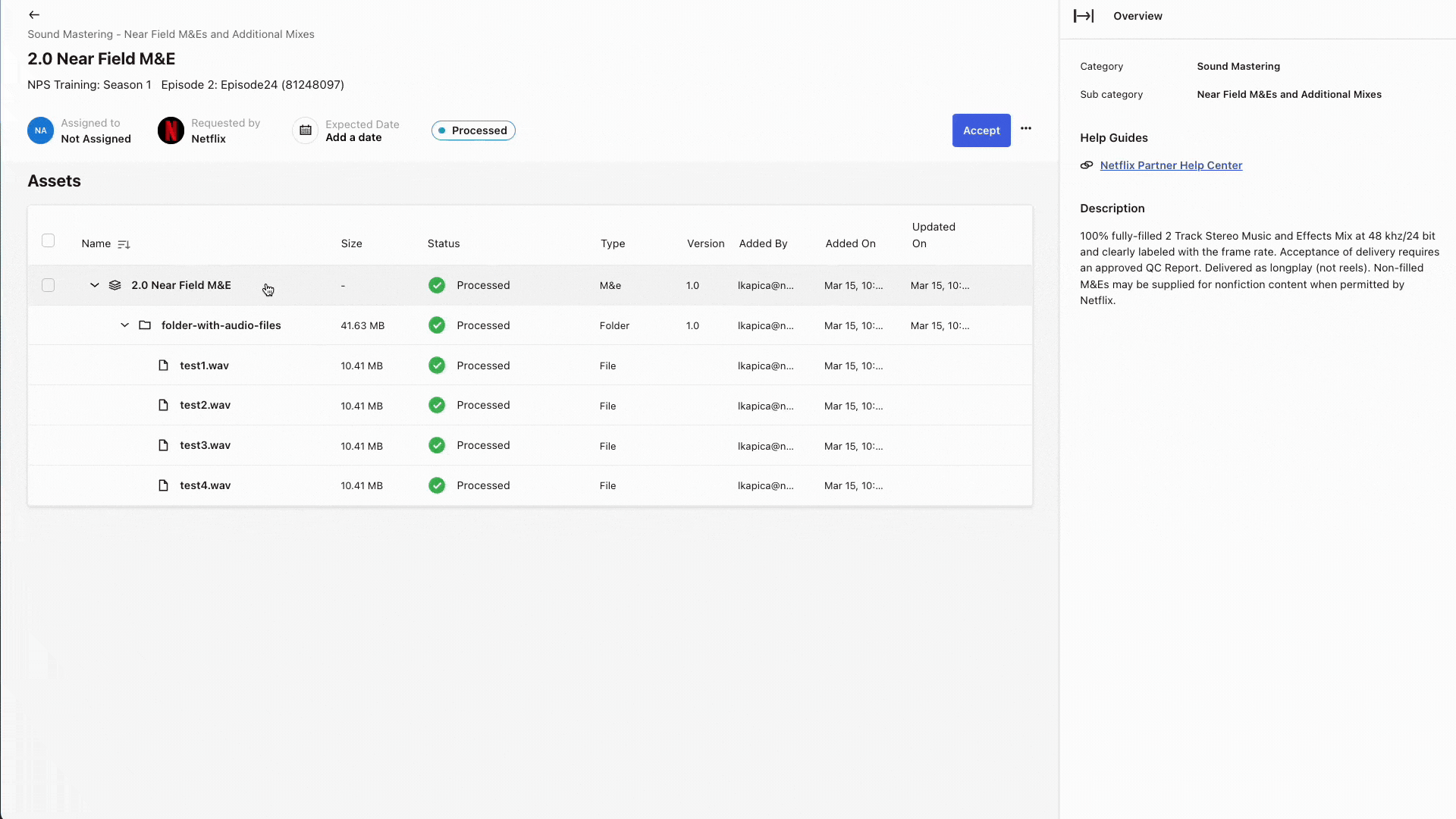 Figure G
Viewing Errors on a Request
If a process fails, you'll see a warning in the side panel. This includes, missing checksum, failed checksum, failed inspection, failed proxy generation, and a link to file a ticket or visit The Partner Help Center. If the request failed AssetQC, you'll see a warning in the side panel. This includes a summary of QC errors (ex: 2 blockers, 3 issues), a link to Partner Help so partners can learn more about QC, and a link to the QC report.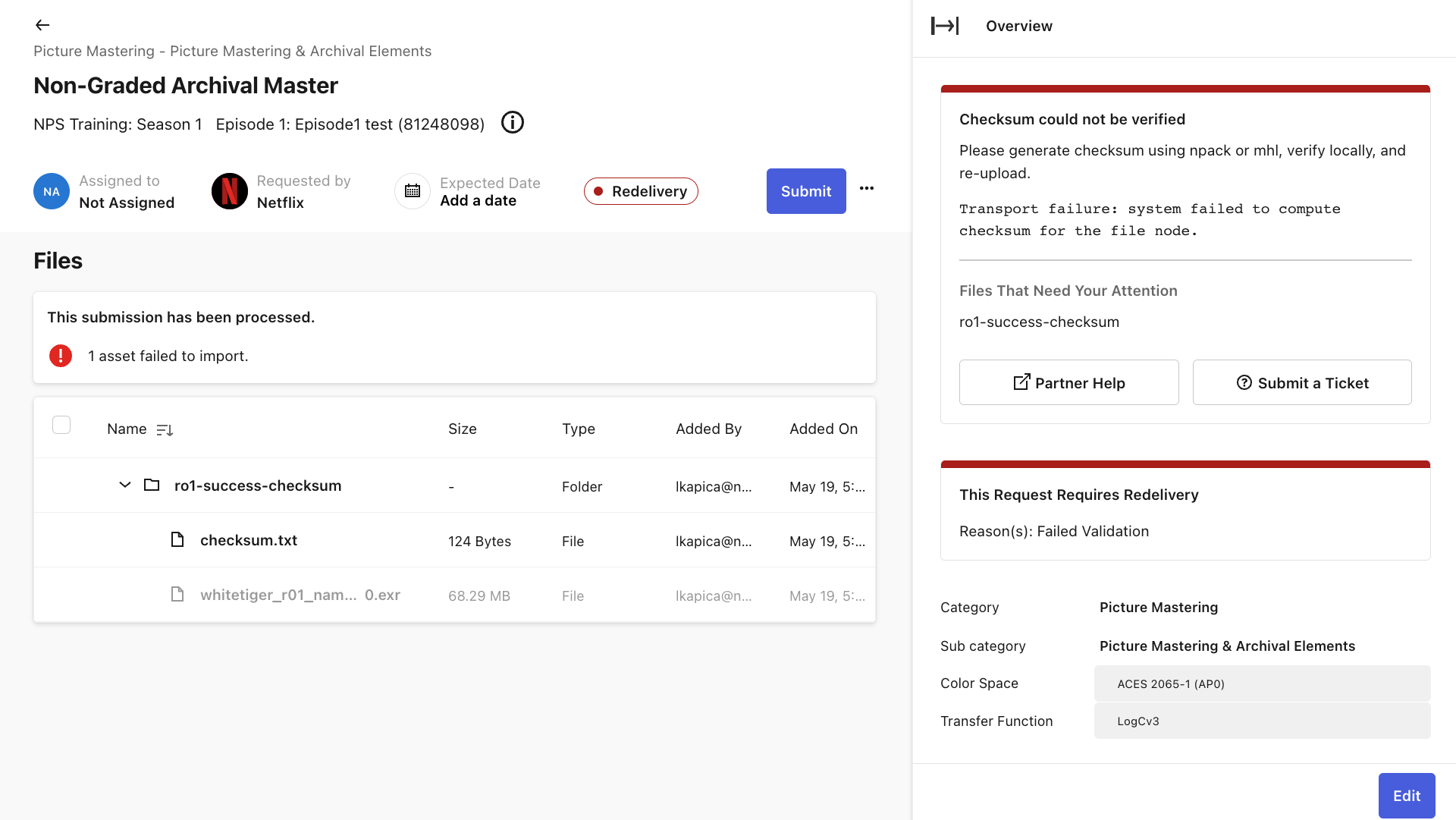 Figure H
Production Center/Backlot Delivery
When the Request is delivered outside of Content Hub, you'll see a direct link to Production Center or Backlot.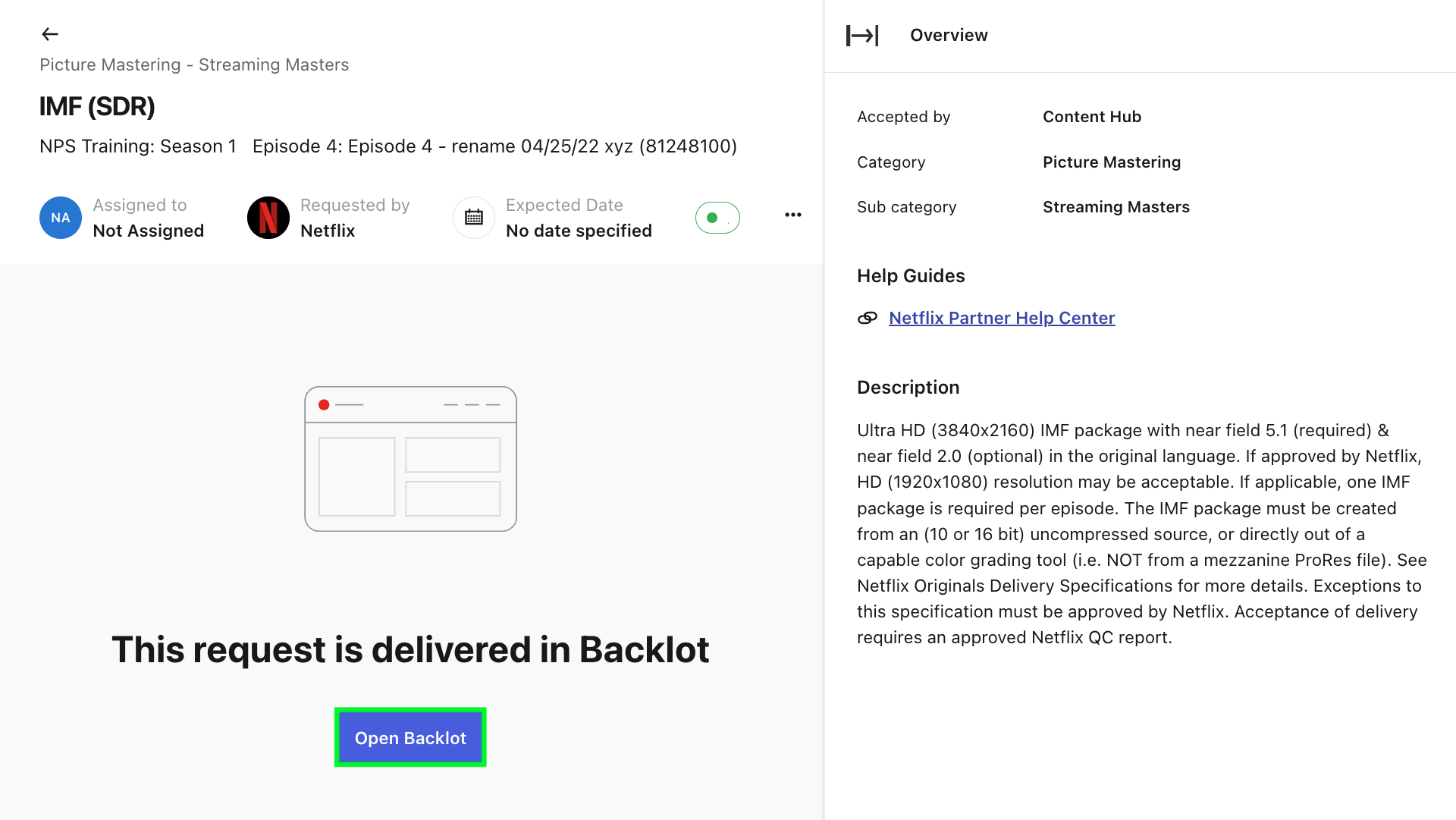 Figure I
Translations
Was this article helpful?
1 out of 1 found this helpful