WHAT IS SHOTGRID?
ShotGrid is a third-party production tracking web application. As part of Netflix's VFX Reporting process, production partners can submit critical production data to Netflix VFX title management for review. 
SIGNING IN
To access Netflix ShotGrid reporting, you need to have an active Netflix Partner account; if you have not previously set up a Netflix account, you will receive an email prompting you to create a password. Complete this step before attempting to access ShotGrid reporting.
When your Netflix VFX Contact on-boards you to ShotGrid reporting for the first time, you'll receive a ShotGrid welcome email. If you have not received an email, please check your spam folder.
Open up the email and select "ACCESS SITE."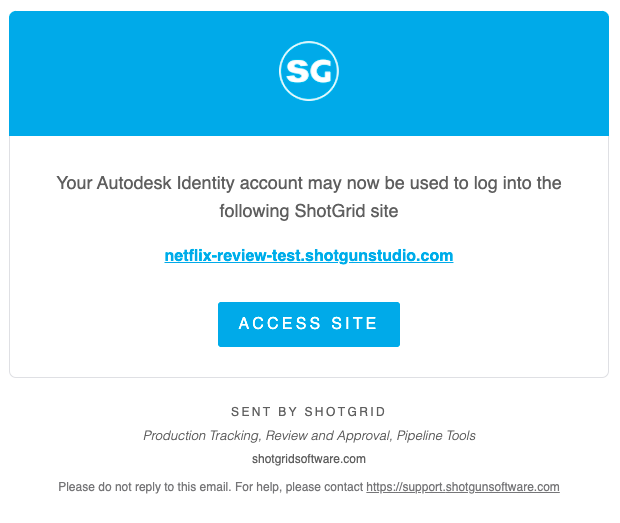 or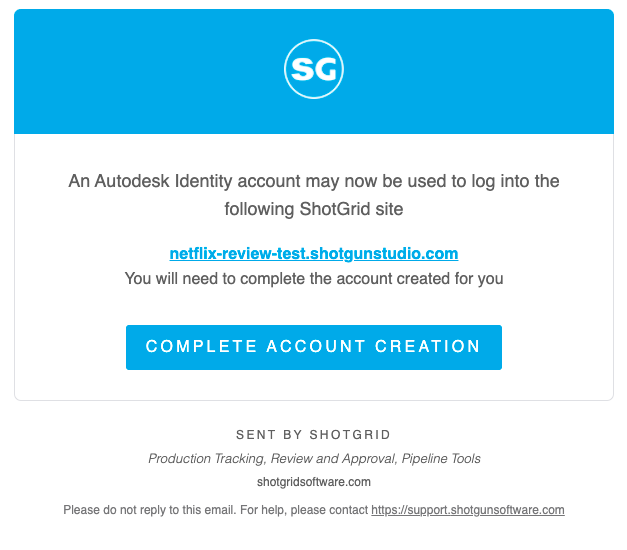 Or navigate to the following URL and click "Sign In with Autodesk ID":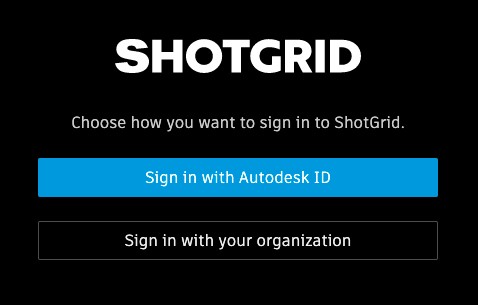 Selecting "COMPLETE ACCOUNT CREATION" will take you to a brief web form with your pre-filled Shotgrid email address. Please set your password and complete your Autodesk ID creation using this form.
SETTING UP 2 FACTOR AUTHORIZATION 
Once your Autodesk ID has been created, you must also configure 2FA to meet our security requirements for accessing the Netflix-review ShotGrid site.
Navigate to https://profile.autodesk.com/security and select "Set up" under "2-step verification" to set up 2FA.
You will be prompted for your username (email address) and password, and then you may select "GET STARTED" to begin configuration.
If you use an authentication app such as Duo Mobile or Google Authenticator, you may add an account using the QR code. For example, in the authenticator mobile app installed on your phone or tablet, use the "+" account button and scan the QR code to create a new account called "Autodesk." You will be prompted to enter the six-digit code under Autodesk for the Duo Mobile application to finalize the configuration. Once 2FA is configured, you will need to use the Duo Mobile app to retrieve an Autodesk code when accessing the Netflix-review Shotgrid site.
If you prefer to authenticate with an SMS text message, you may select "USE SMS INSTEAD" to configure your account to text your mobile number when accessing Shotgrid.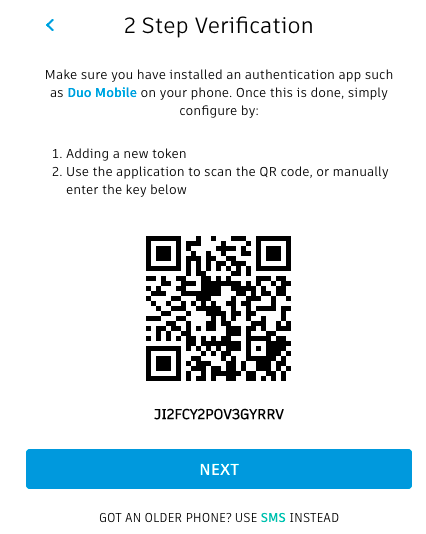 With an Autodesk ID created and 2FA established, you can now access https://netflix-review.shotgunstudio.com using the "Sign in with Autodesk ID" button.
Note: 2FA must be configured with SMS or an authenticator app such as Duo Mobile or Google Authenticator. You can find additional instruction and support here if you'd like.
SHOTGRID SUPPORT
Q: Who do I reach out to around adding another User?
A: Email your request to Netflix VFX Contact, making sure to include the following information:
First & Last Name

Email Address

Level of Permissions: "View Only" or "Edit." 
Q: I have additional questions and concerns. Who should I reach out to?
A: Please reach out to your Netflix VFX Contact.
Was this article helpful?
0 out of 0 found this helpful