Users now have visibility into Language Template dependencies. Specifically, the Original & English Language templates.
An indicator info icon will be displayed next to any request that has an Original and English Language Template dependency. When clicked, the indicator will reveal additional information.
Clicking on the indicator will reveal:
Dependency Status

This status may be updated within the window

Deadline Date
Progress Status(if Authoring or QC is underway)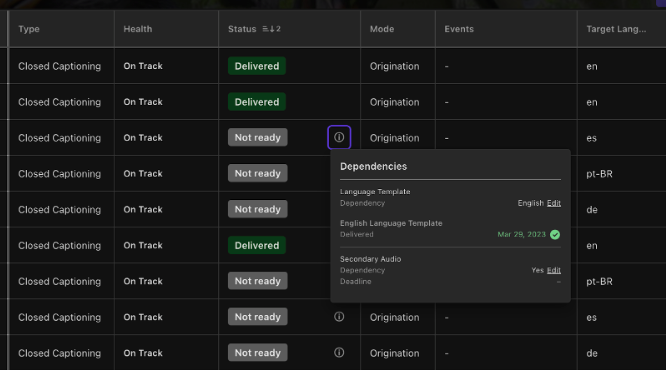 With this update, the Asset Dependencies have been consolidated under the "three-dot menu" within the "View Dependency Details" menu option.
Was this article helpful?
0 out of 0 found this helpful