From the Assets Tab in Content Hub you will be able to preview assets that are part of our long term archive. When accessing the Assets Tab please note that the page will default to dark mode and if you need help navigating the Assets Tab you can find help here. 
Previewing Assets
Video assets can be previewed in two ways. In either grid view or list view select the I icon to open the details on the file including a media player.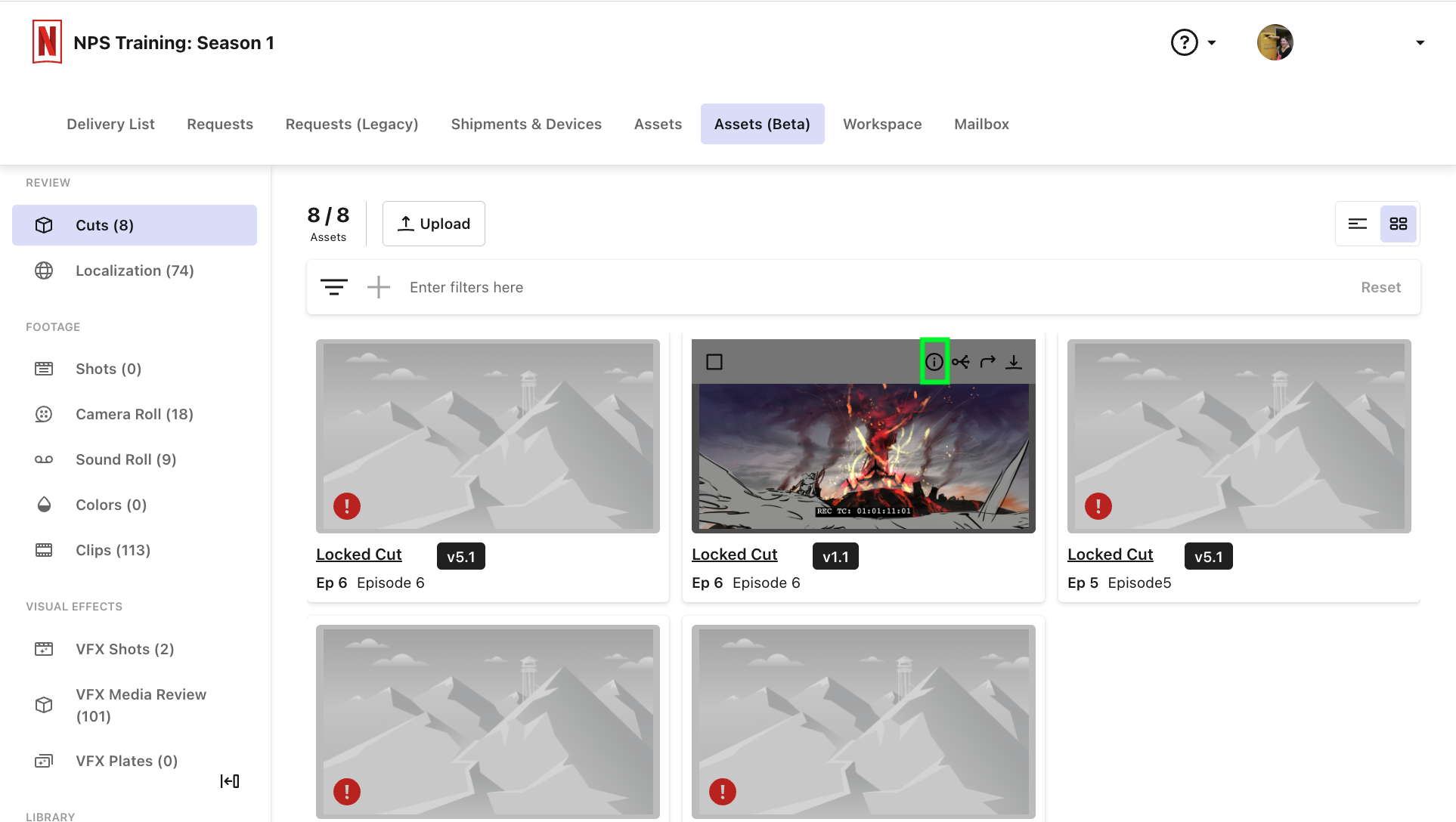 Figure A
If you wish to preview the video and audio asset on the player page. In either grid view or list view select the asset type text and this will open the media player.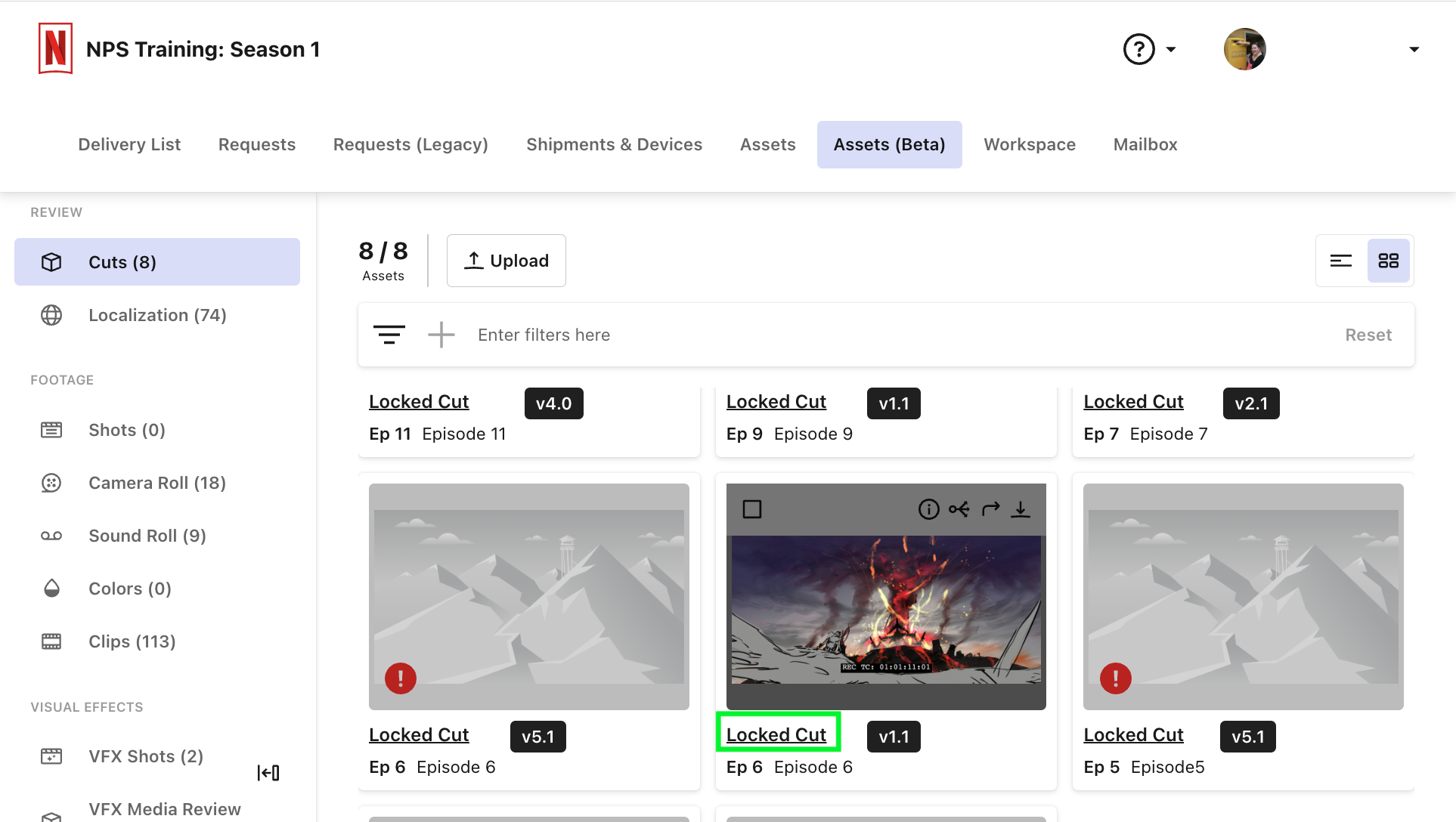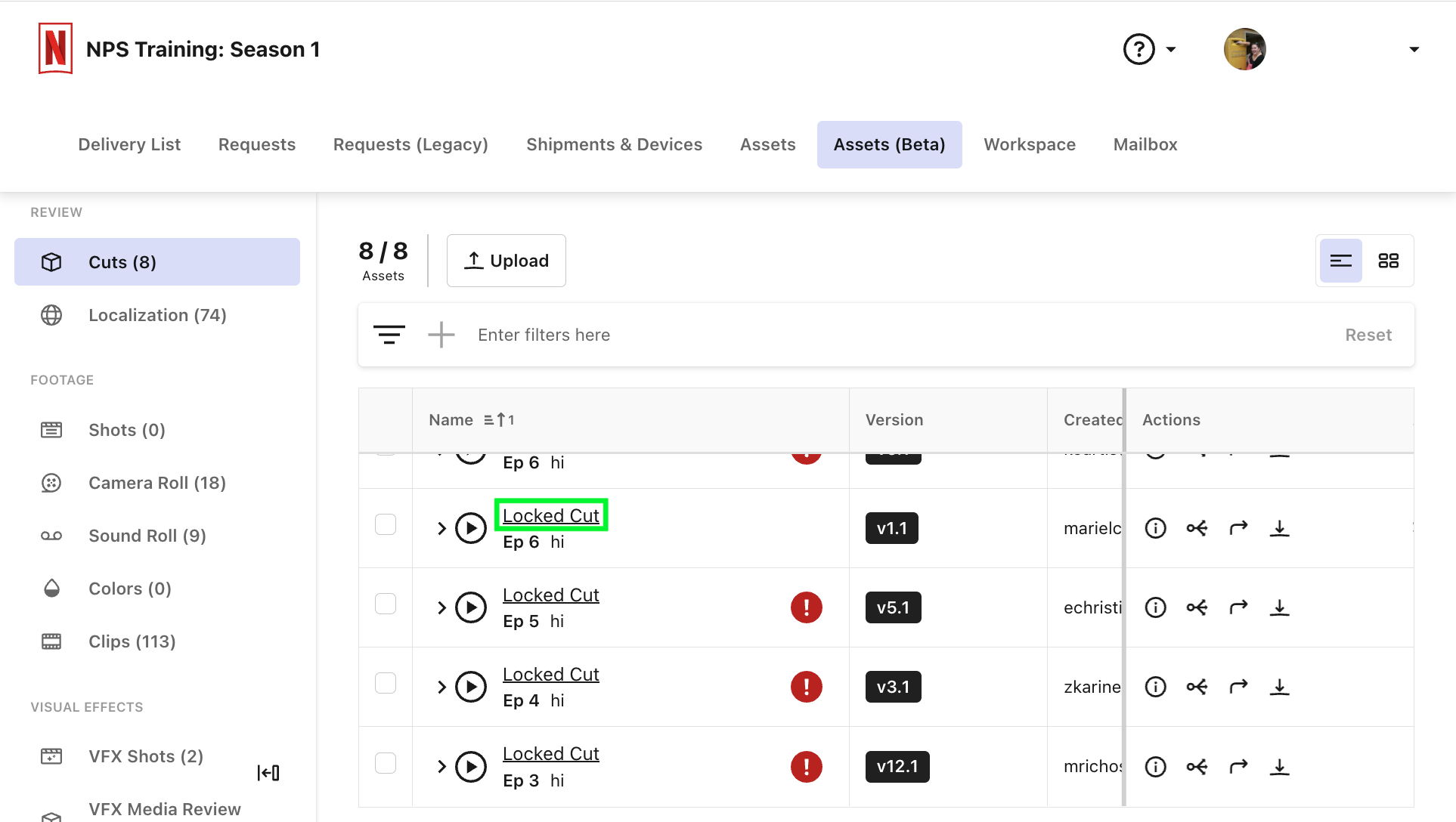 Figure B
Video Media Player
There are a standard set of controls that you will have to control your playback experience when viewing video assets.  
Playback Speed
You can play your media forward and backward at different speeds. To adjust select the drop down under Playback Rate and select your desired rate.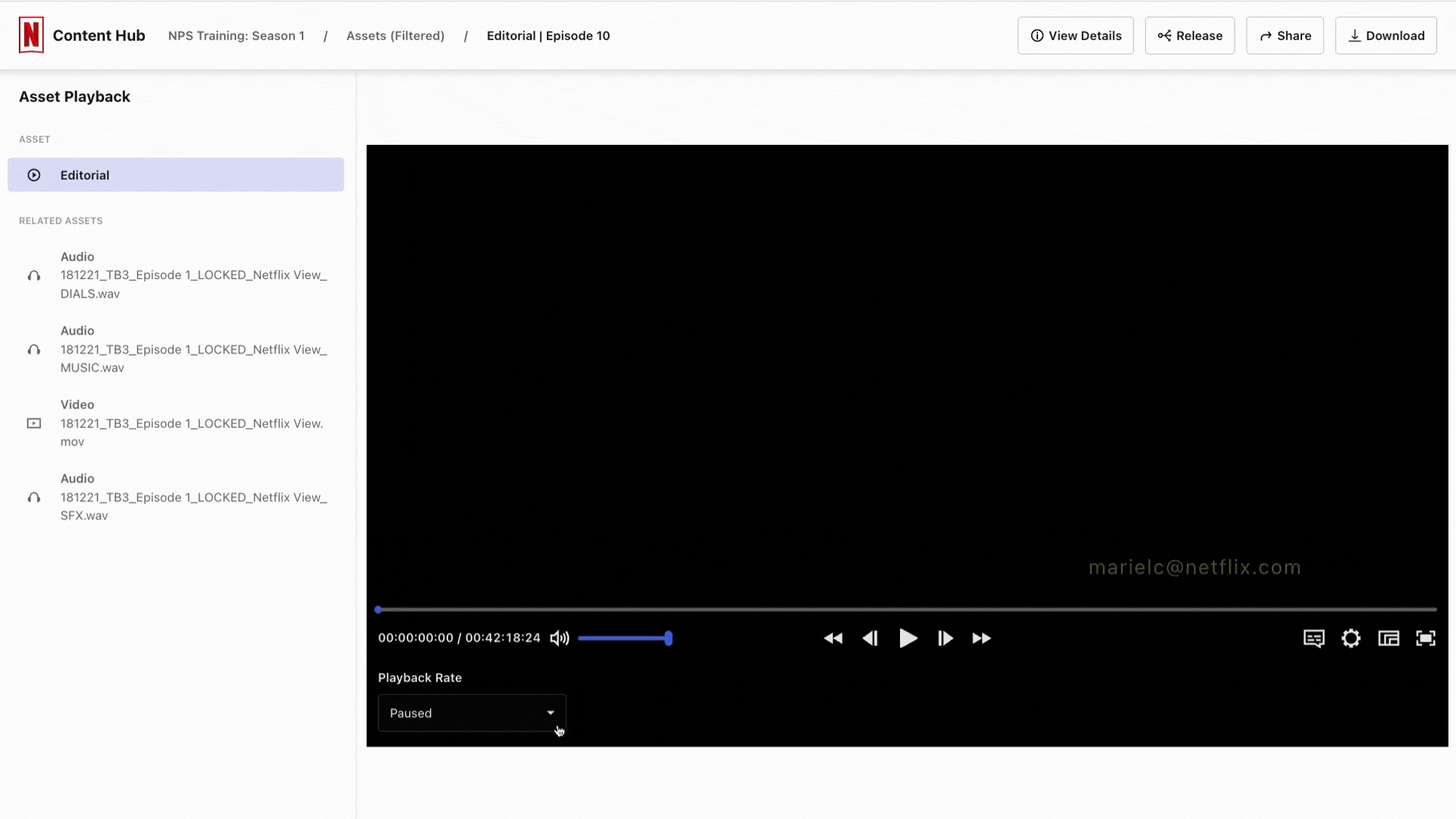 Figure C
Seeking 
You can move backward or forward through your media at regular intervals. The default duration is 1 second. You can customize this in Settings. To adjust the duration, select the Settings icon. Enter the duration you want and select Save.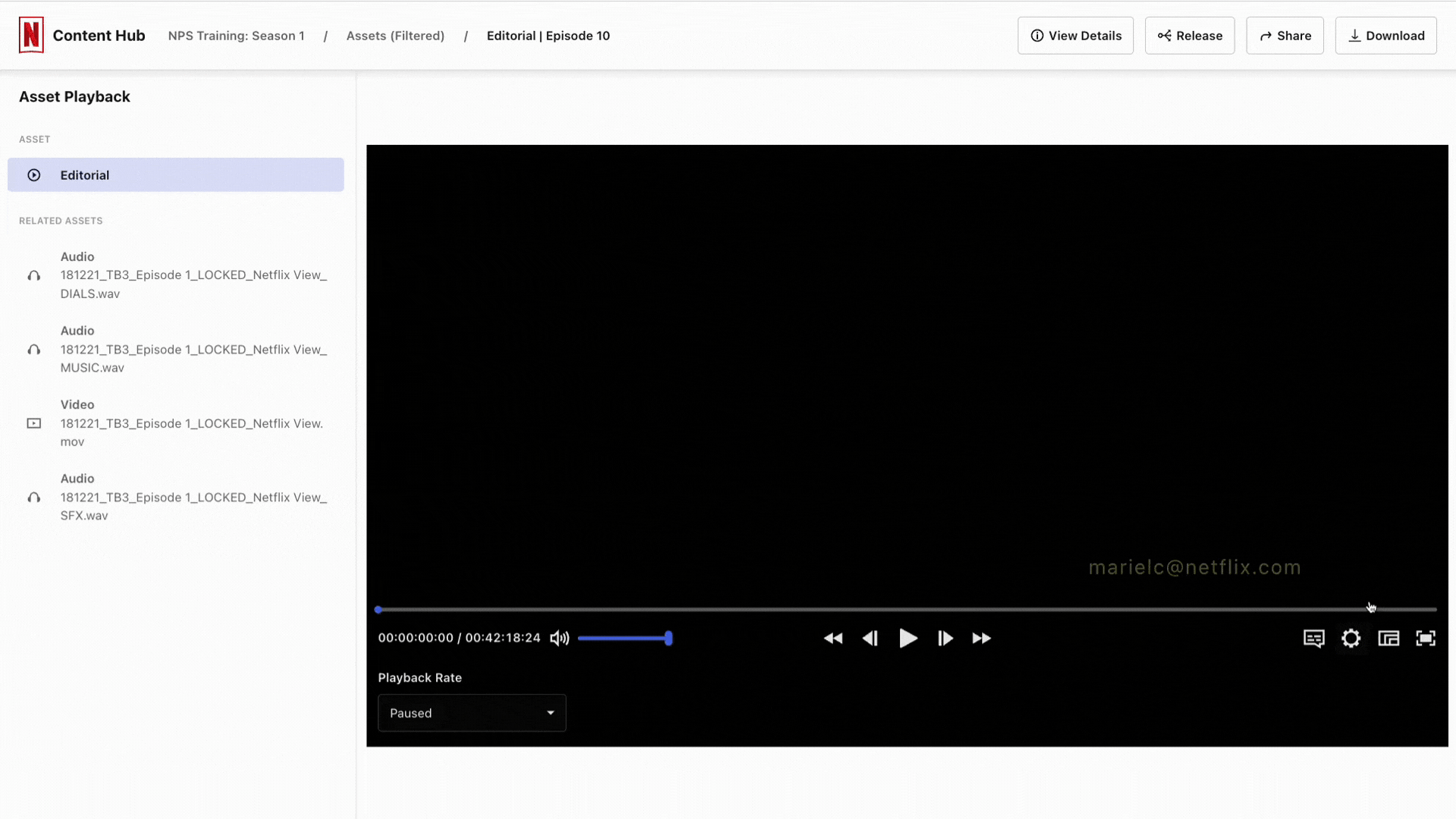 Figure D
Want to multitask? 
Select the picture-in-picture button to play video in a separate window. You can resize the window and move it anywhere on your screen - even outside the bounds of your browser window. 
NOTE: You'll need to keep your current browser tab open for the picture-in-picture video to keep playing.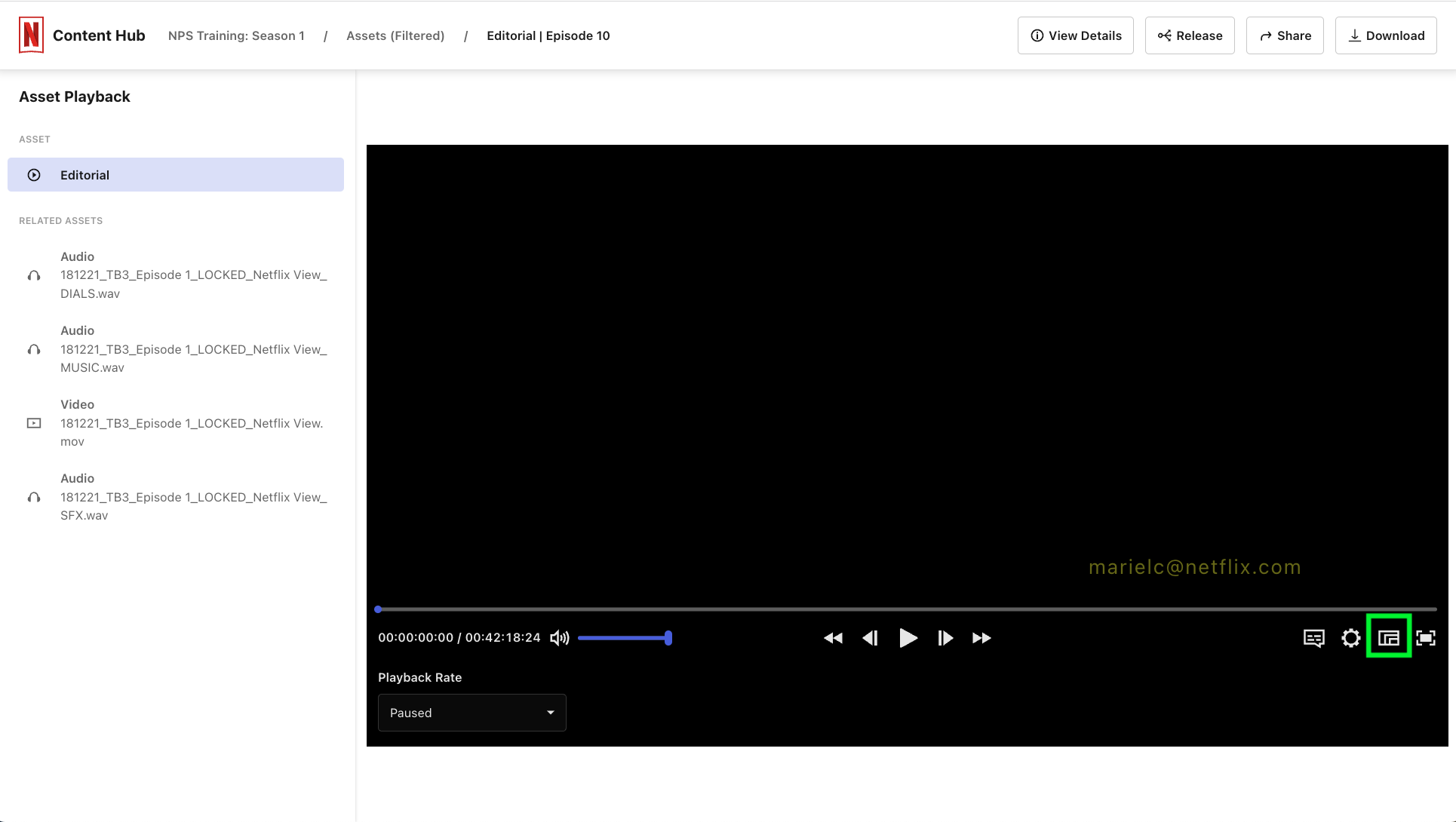 Figure E
Audio Media Player 
To playback audio files, select the audio file you wish to play by clicking. Then select the play button under the wave form. 
Keyboard Shortcuts 
If you prefer to use keyboard shortcuts to navigate through your video files, the following keyboard shortcuts are available:
| | |
| --- | --- |
| Toggle Play/Pause | Space |
| Next Frame | Arrow Right |
| Previous Frame | Arrow Left |
| Seek Forward | Shift + Arrow Left |
| Seek Backward | Shift + Arrow Right |
| Increase Volume | Arrow Up |
| Decrease Volume | Arrow Down |
| Fast Forward | L |
| Rewind  | J |
| Pause  | K |
| Slow Forward | Hold K + hold L |
| Slow Reverse | Hold K + hold J |
Was this article helpful?
0 out of 0 found this helpful