Error Code:
VALIDATOR-7 (Audio Channel Mismatch)
Example Error Message:
Channel count from metadata = 8, channel count from mediainfo = 2
Definition:
The metadata that was filled out upon delivery through the Backlot Delivery UI does not correctly identify audio channels within the referenced asset. This error code is returned when the affected source is a WAV or MPEG2TS.
Solution:
Use MediaInfo to check how many audio channels are present: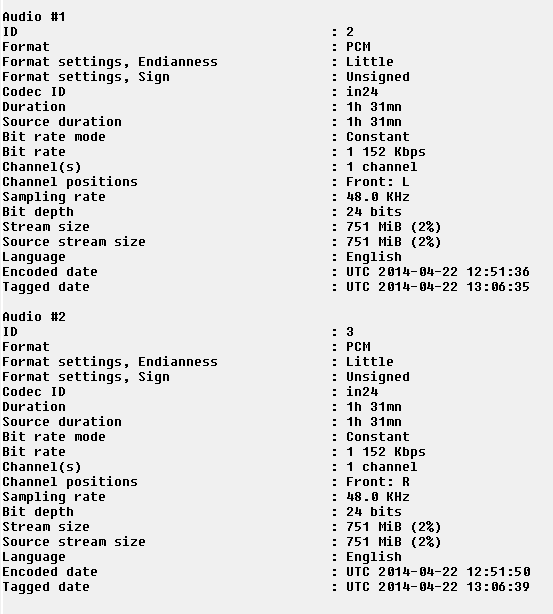 If the asset has the correct number of audio channels, have your Netflix representative confirm what channel mapping option was selected during your delivery.
An update to the channel mapping tag can be performed by completing a metadata only redelivery in the Backlot Delivery UI.
Please contact your Netflix representative and ask for the Redelivery Request to be updated to a "New metadata only" redelivery. Once they confirm the change has been made you can perform the metadata only redelivery.
Was this article helpful?
0 out of 0 found this helpful