Error Code:
QuickTime-ExternalMediaReference
Error Message:
Asset refers to another file
Definition:
The MOV file delivered is not a self-contained movie and is attempting to reference additional media.
Solution:
Most tools offer the ability to set whether a MOV file is self-contained or a reference file. Ensure that your transcoder is correctly set to create a self-contained movie.
You can check to see if a MOV file is attempting to reference external media by opening the file in QuickTime and going to "Movie Properties". You will be presented with a screen like the one below: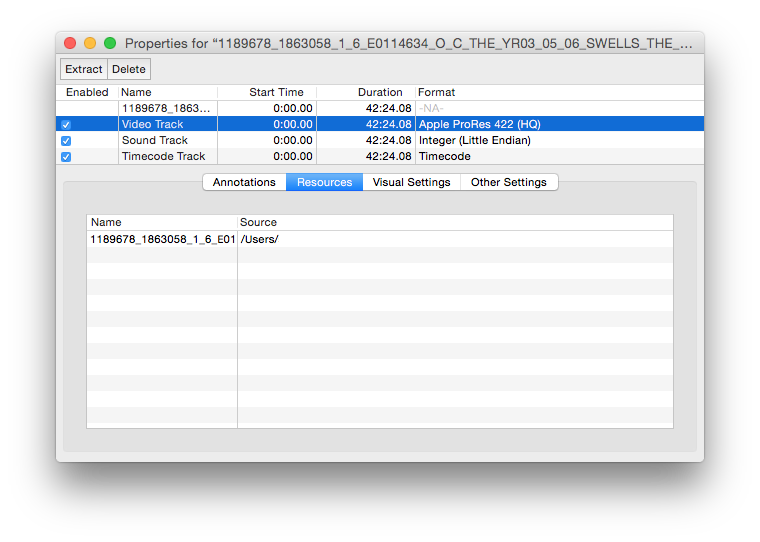 Only one item should be listed in the "Resources" tab.
Was this article helpful?
0 out of 1 found this helpful