Question:

How do I update just the metadata of a file via Backlot Source Delivery UI? I used to be able to do this with a XML update.
Answer:

There may be instances where you do not need to resend the actual asset, rather just update or correct the metadata associated with a file delivery, ie: audio channel mapping or language tags.
You can accomplish this with the new Backlot Source Delivery UI. First, confirm that the Source Requests are set to Redelivery Requested "new metadata only", which you can do by enabling the Delivery Scope column in your insights bucket or by reviewing the Delivery Details on the Source Request Details page.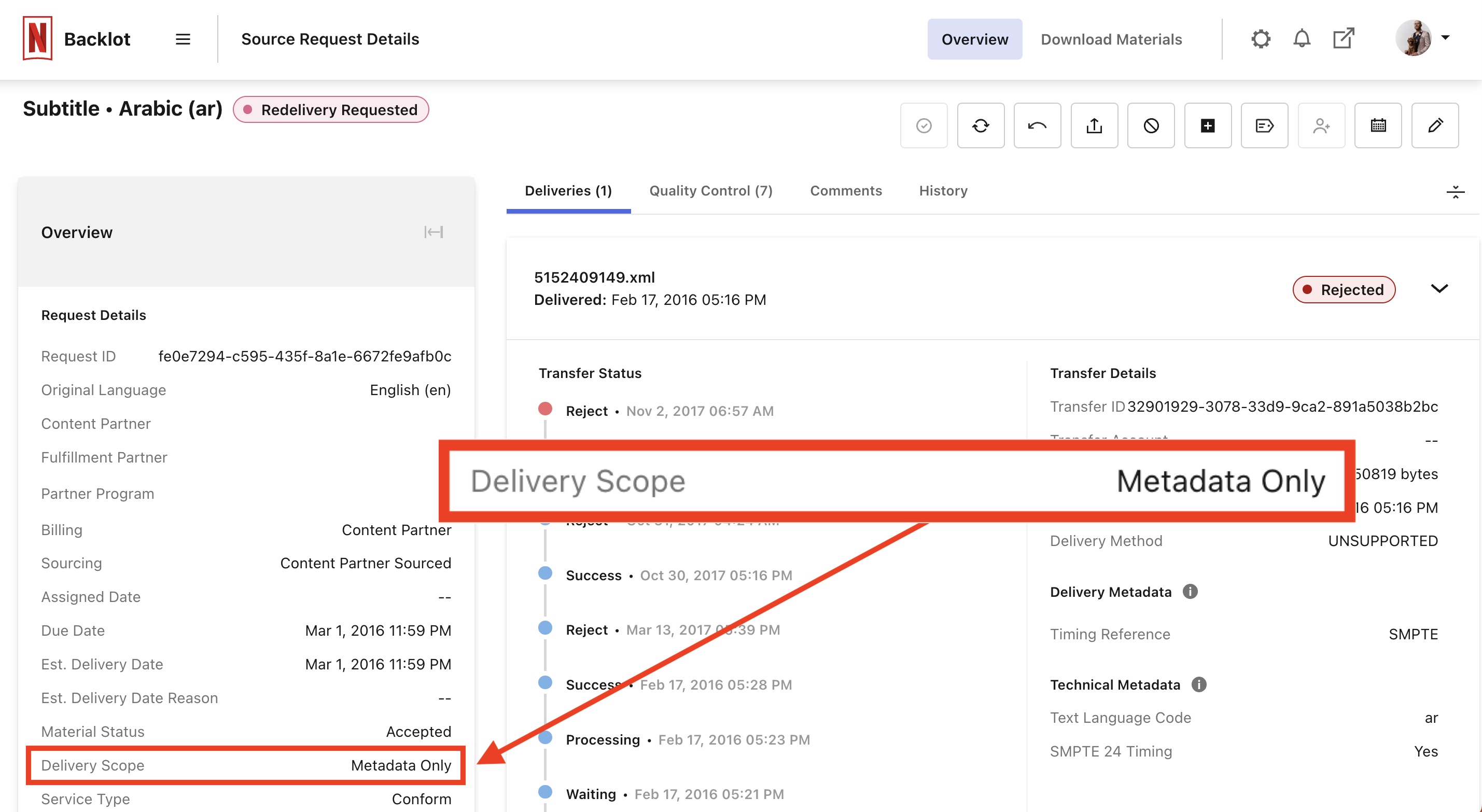 Then, simply select the Source Request(s) and click on the Deliver button.

The Backlot Source Delivery UI will load and the Source will indicate "File already delivered". You can then update just the specific required metadata fields without delivering a new asset. In this example we will select the button to "Add Timing."

A drop-down menu will appear where you can make the proper metadata selection. Once chosen, select the checkbox on the left side of the Source Request Card, then select the Deliver button which would now be activated in the top right corner of the page.

To flip a Source Request into Redelivery Requested "new metadata only", please make a comment on the Source Request and a Netflix representative will adjust this for you prior to you making any changes in the Backlot Source Delivery UI.
Was this article helpful?
6 out of 6 found this helpful