Error Code:
QuickTime-TrackReadError
Error Message:
QuickTime-TrackReadError
Example: TRACK_READ_ERROR: MovieBox has an unreadable Track, TrackID of the unreadable track is 1, and Track type is VideoTrack (a mandatory track), this is an invalid QuickTime file.
Definition:
A Track has QuickTime header metadata with an invalid value(s), review the InvalidHeaderMetadata errors within the message details. This will list the specific track which is unreadable, as in the example above.
Solution:
You can use Apple's Atom Inspector to compare track headers of a valid ProRes 422(HQ) file against the invalid file to diagnose the problem.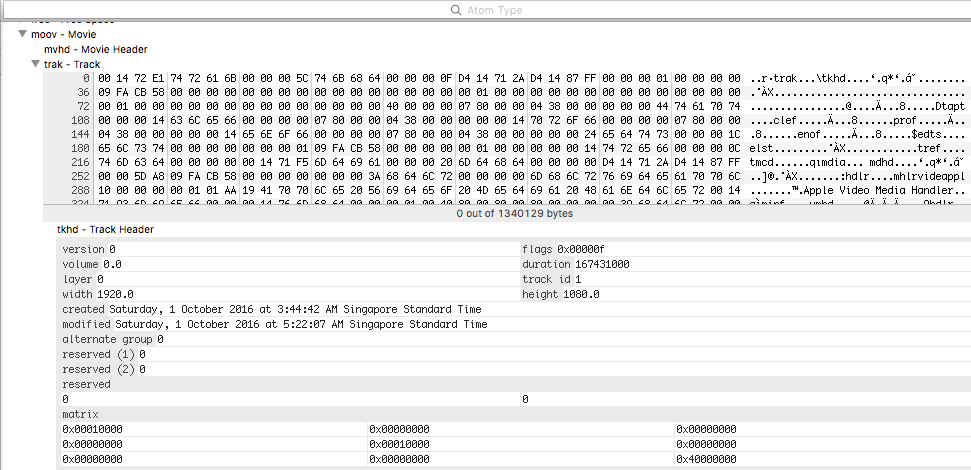 Create a new ProRes 422(HQ) file and inspect the atoms of the file to confirm compliance prior to redelivering.
Was this article helpful?
0 out of 0 found this helpful