Content Hub support is available 24/7 365 should you need assistance. To submit a support ticket:
1. Select the question mark in the upper right of the screen.
Figure A
2. From the drop down select Submit a Ticket.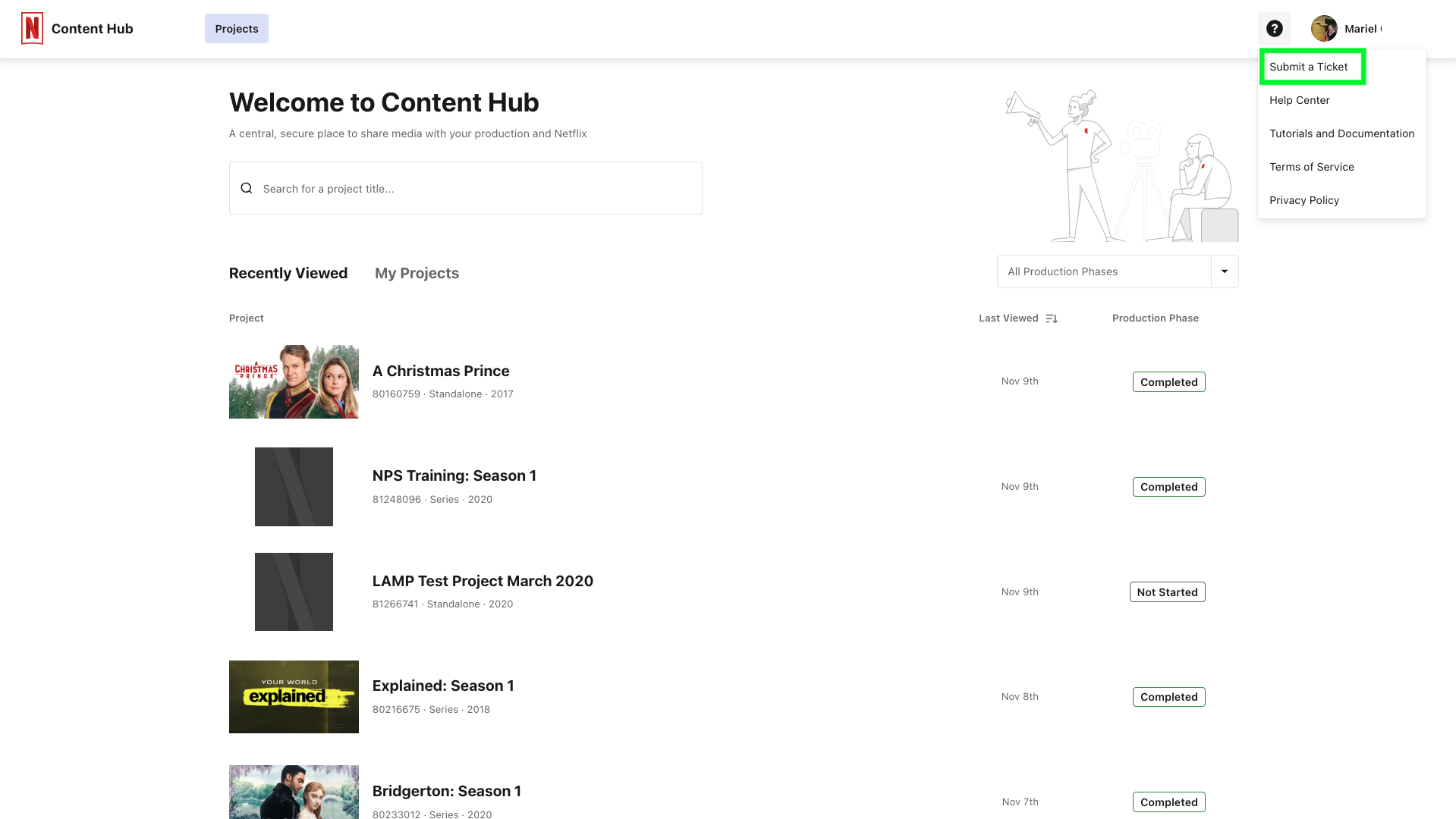 Figure B
3. In the now visible model fill in all the information, and describe, in detail, the errors you are experiencing. Including:
Request Type

Priority

The Project where you are experiencing the error.

Subject

Description including as much information as possible

CC any additional team members if wanted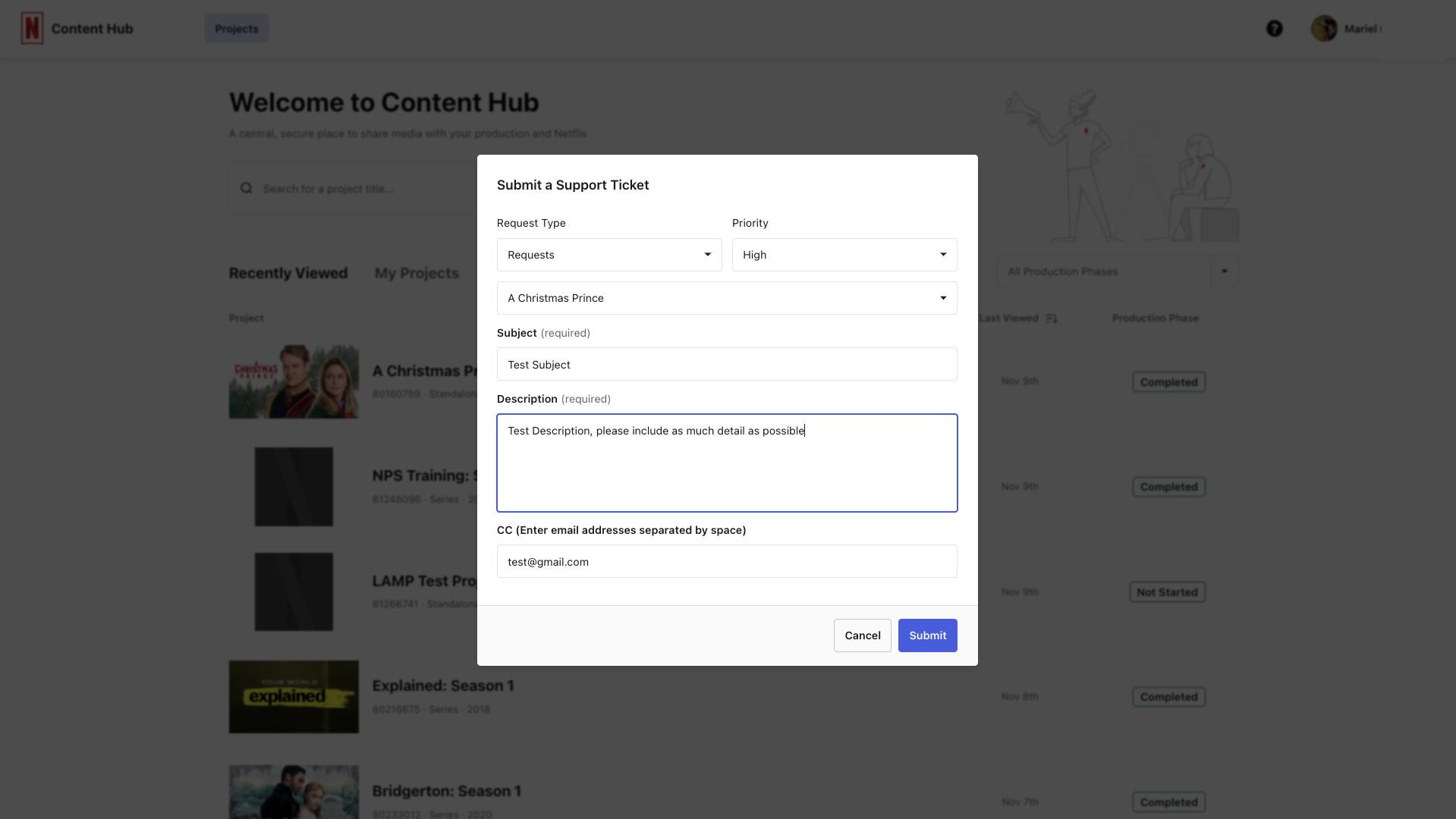 Figure C
4. Select Submit and someone from Netflix Production Support will respond to your request.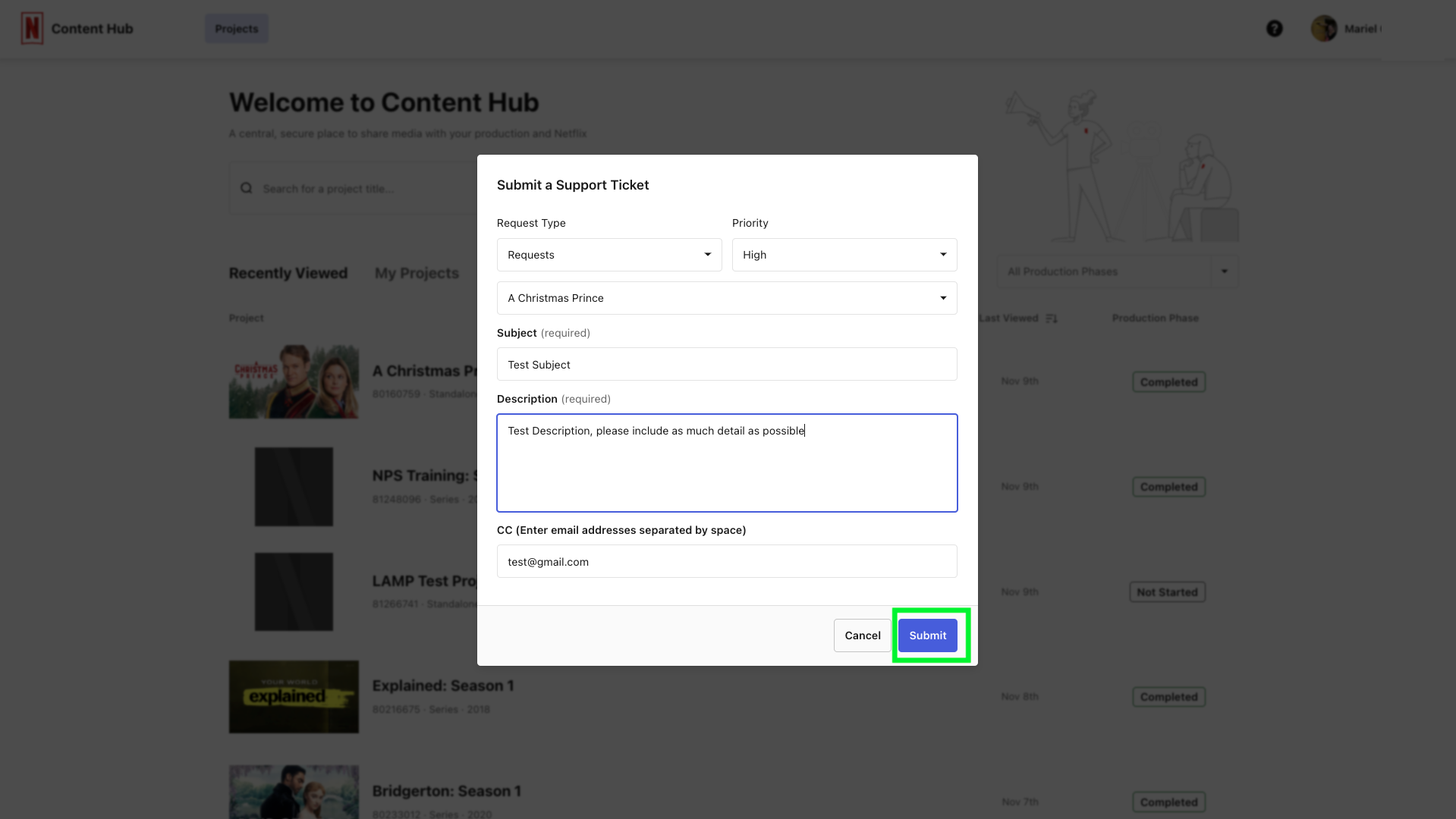 Figure D
Was this article helpful?
3 out of 12 found this helpful