When you first log into Content Hub, the Project landing page will be the first page you see. If you are working on a single Netflix show, you will bypass this page. If you are working on multiple shows, you will see a list of all the shows you have access to. From here you can search for and sort the projects you care about. 
You see projects you worked on recently and the full list of projects you have access to. You can switch between Recently Viewed and My Projects. 
You can sort your list of projects by the time you last worked on them or the phase of production.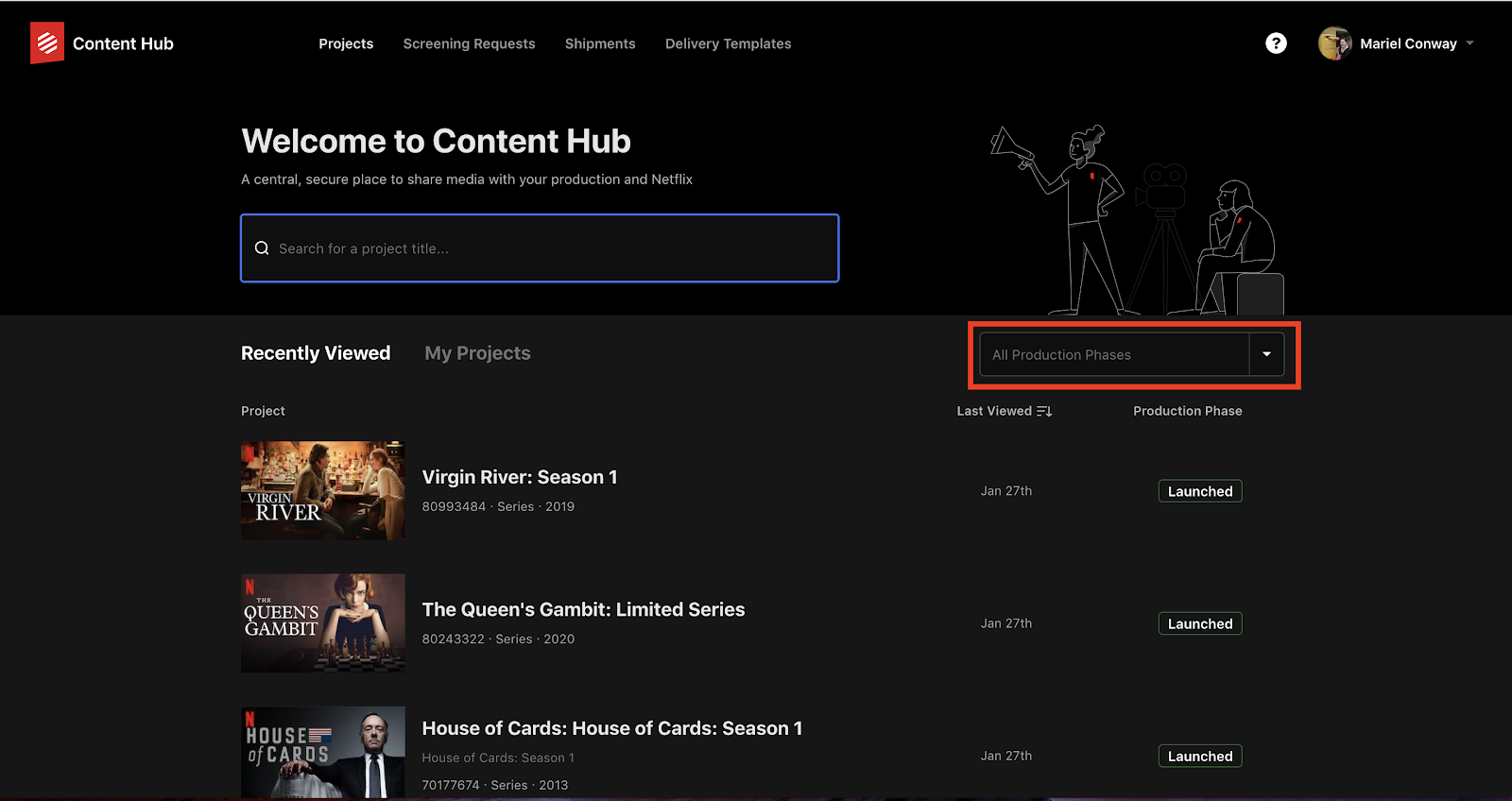 To search for your project enter the project name into the search box.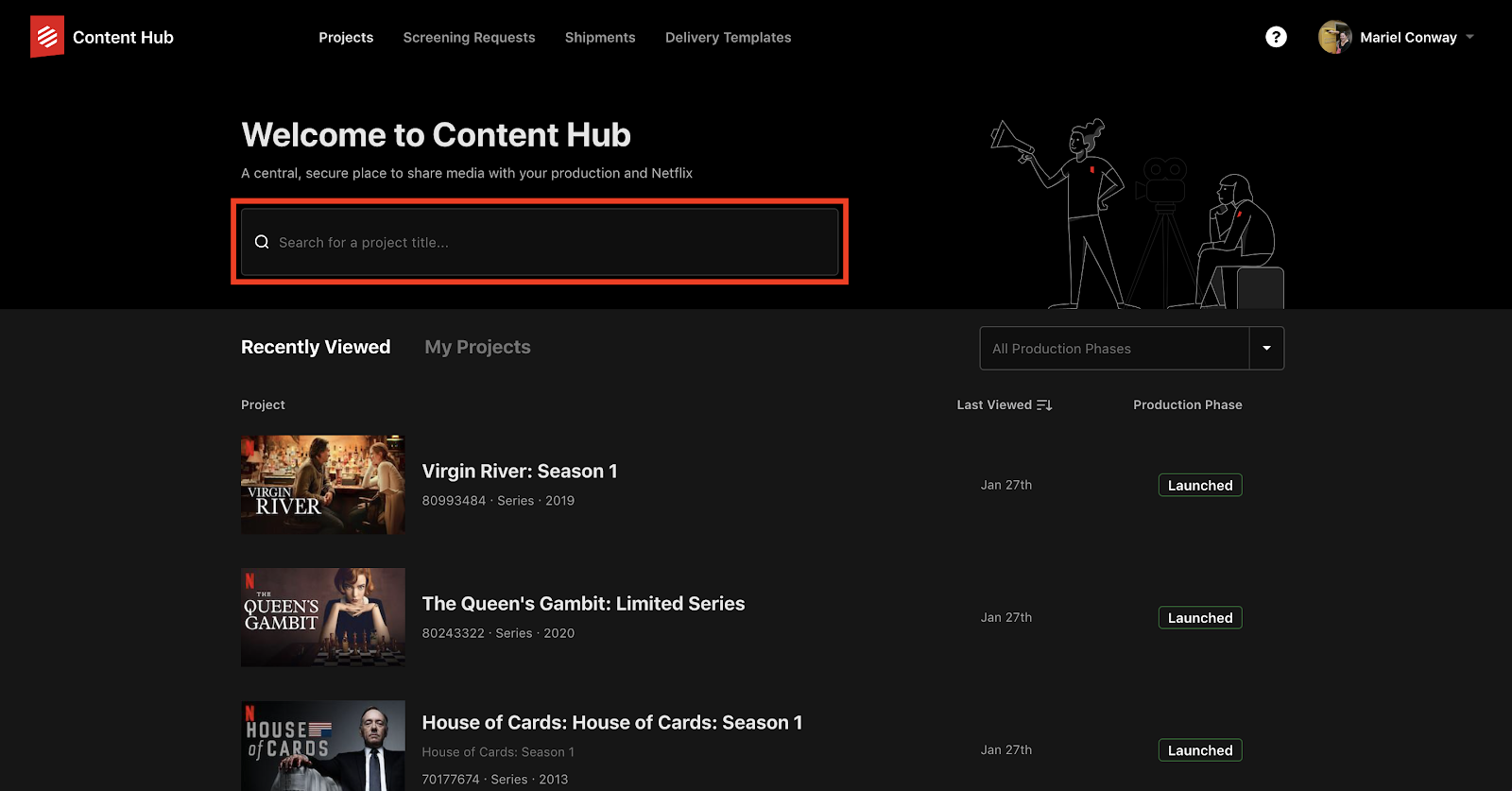 Additional articles relating to the "Projects" in Content Hub:
Change Log
2021/02/10 - Removed video, updated screen shots to reflect current UI, and added links related to the projects page.
Was this article helpful?
11 out of 12 found this helpful