Content Hub - Viewing Transforms and Color Projects
Viewing Transforms
All output viewing transforms or Look-Up Tables (LUTs) used in color grading must be delivered. LUTs should be delivered .cube format; there is no requirement for LUT dimensions.
File Naming
For a LUT to be useful, it is important that its file name be descriptive as to its application. It must be easy to understand at a glance.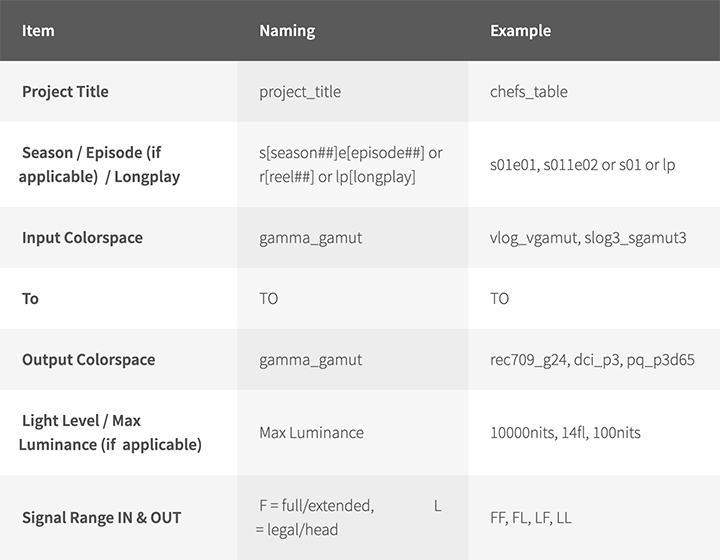 LUT Name Example
chefs_table_s01_redlogfilm_dragoncolor2_TO_rec709_g24_100nits_FF.cube
Color Correction Projects
All available final color correction projects should be delivered (Examples: Resolve .drp, Baselight .blscene)
Translations
Was this article helpful?
1 out of 1 found this helpful