Netflix Animation Studio (NAS) can send outgoing deliveries to our vendors utilizing Content Hub. This article provides a walkthrough of the email you will receive and how to download your files from Content Hub. If you are accessing Content Hub for the first time, please ensure you read this article.
Receiving A Delivery From Netflix Animation Studio

Walkthrough
When your delivery is ready you will receive an email from Content Hub with a link to access your files.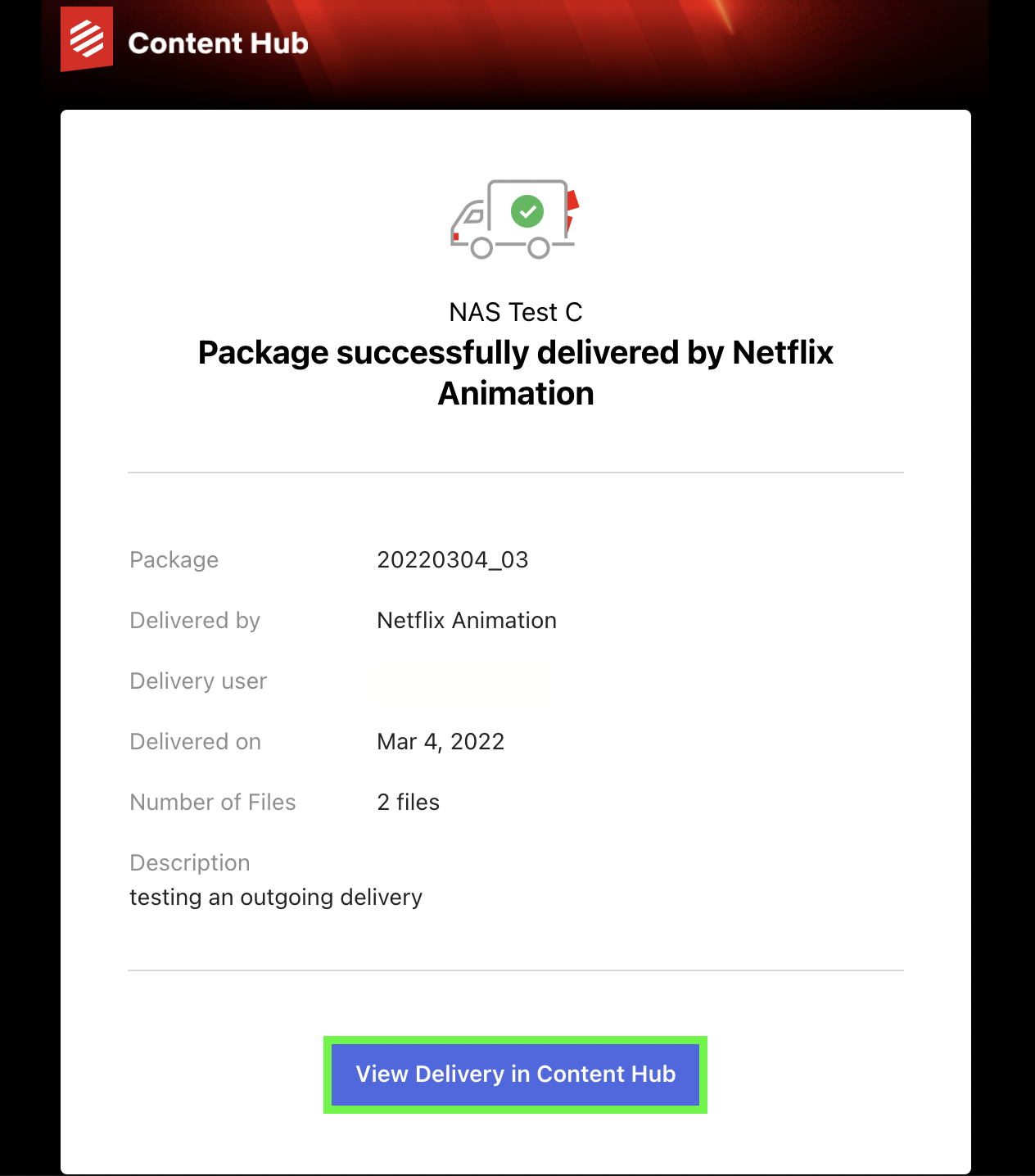 Figure A
Select the View Delivery In Content Hub button to open Content Hub Workspace Shares.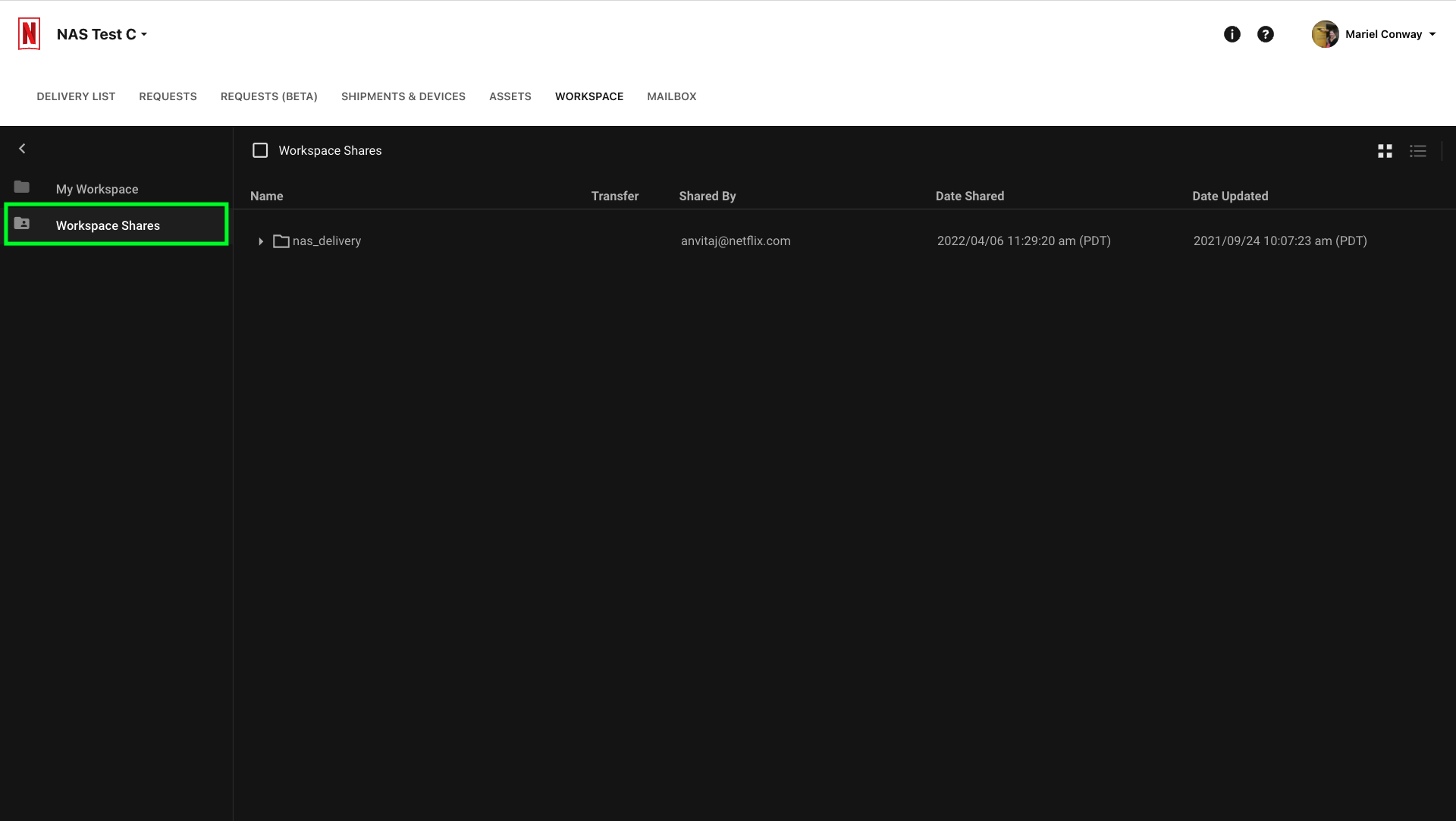 Figure B
Expand the nas_delivery folder by selecting the arrow icon to the left.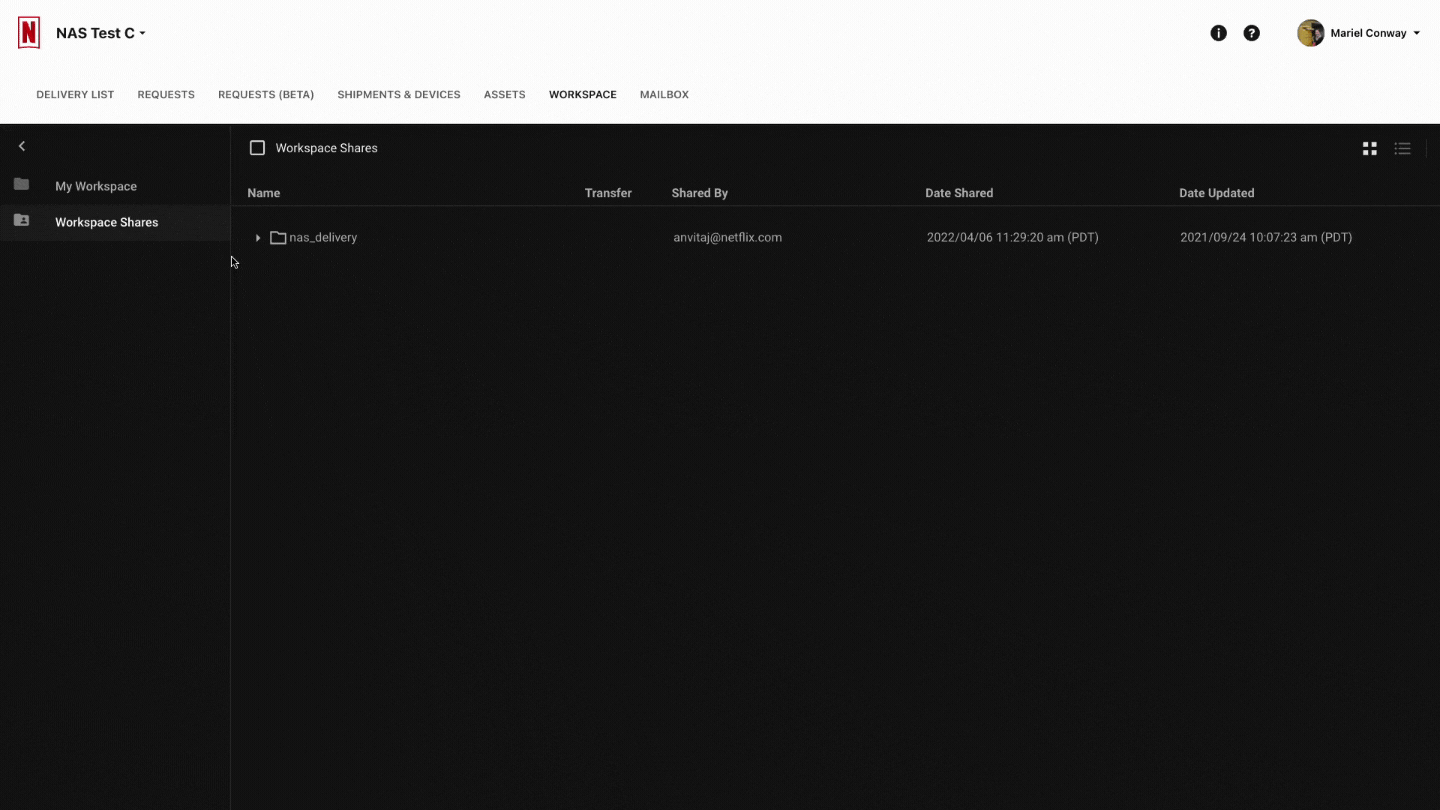 Figure C
Locate the Outgoing folder and expand it by selecting the arrow icon to the left.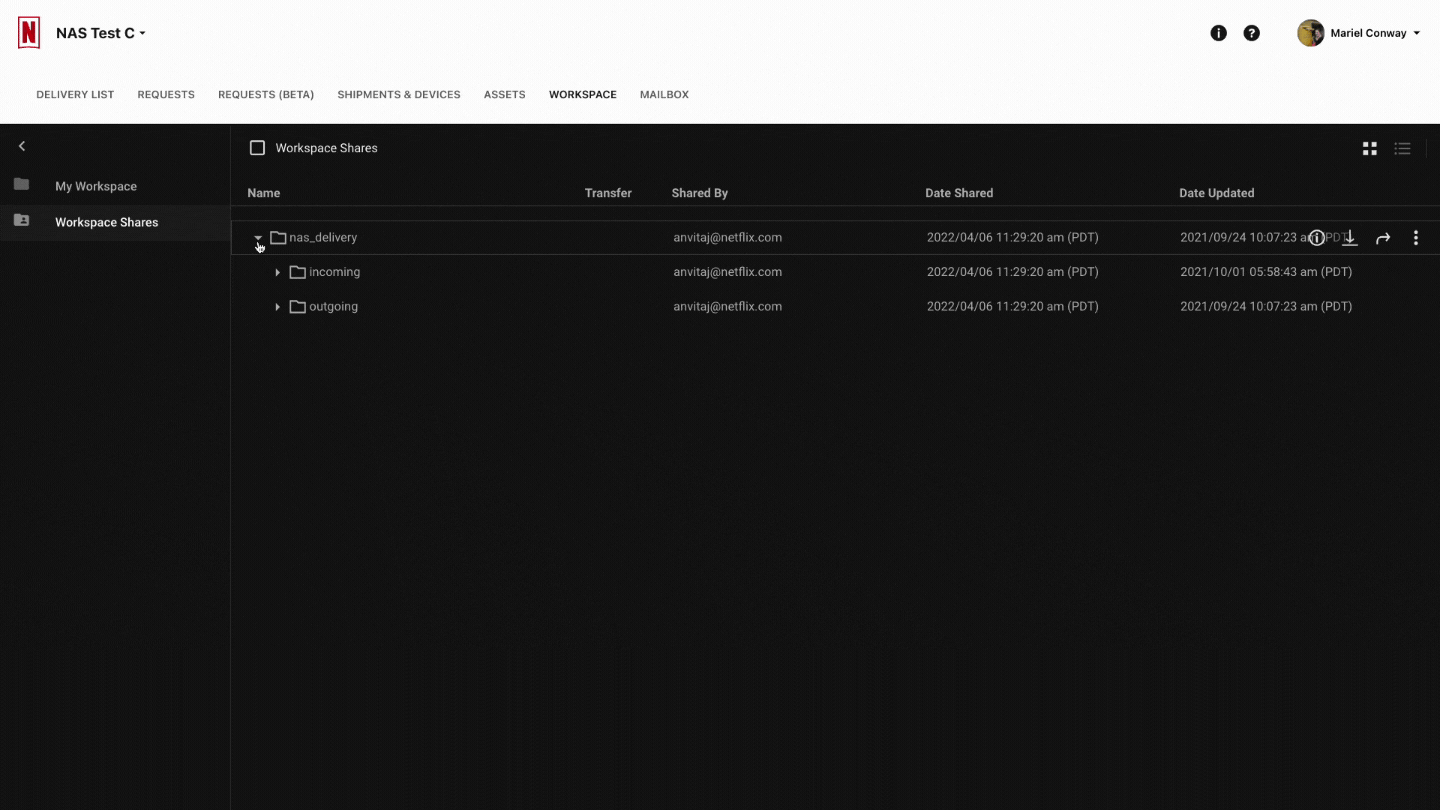 Figure D
Then to download your delivery select the folder to download and from the blue menu bar at the bottom of the screen, click download. Aspera will connect and your download will begin.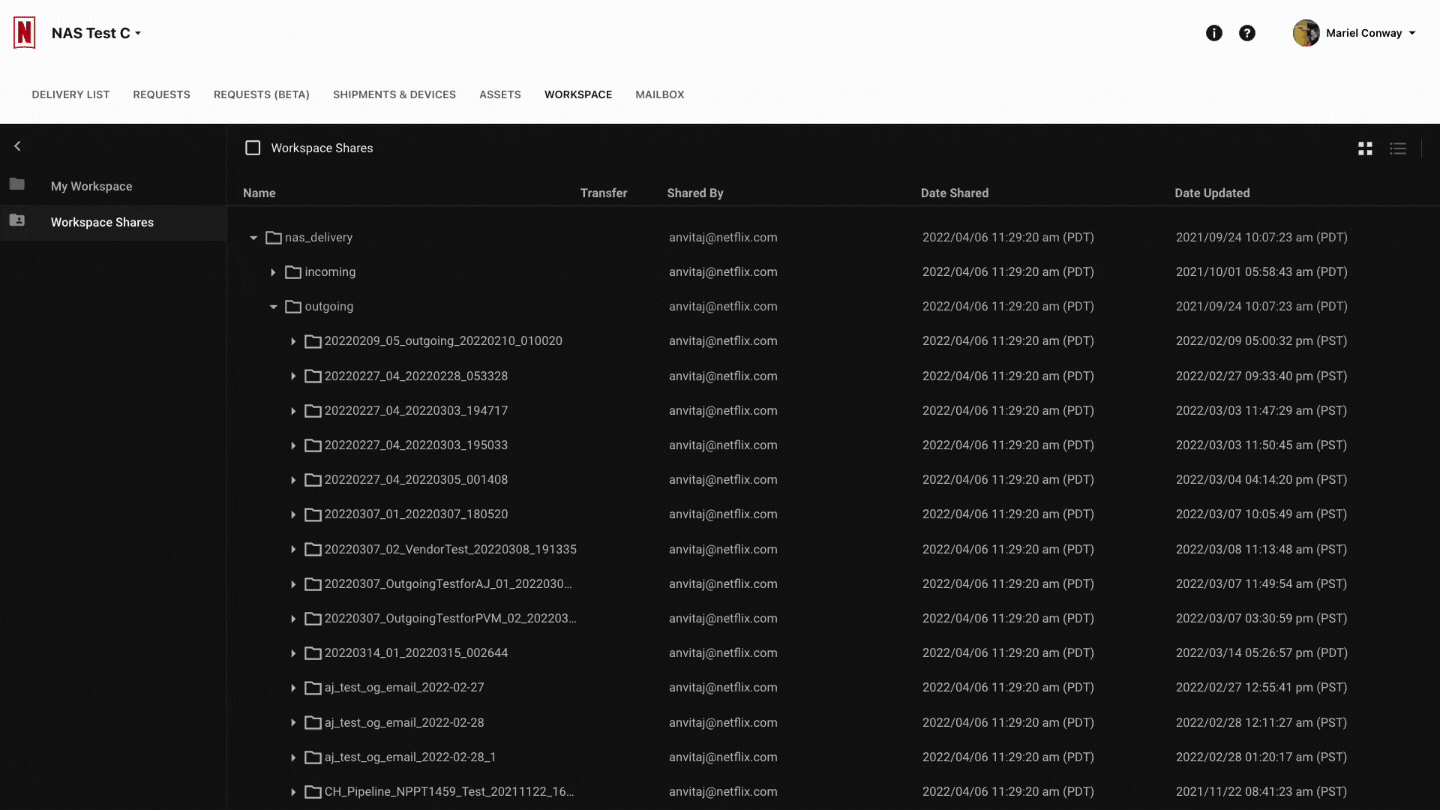 Figure E
Was this article helpful?
0 out of 0 found this helpful