In preparation for the future updates to Terminology, the UI navigation has been improved to give space to more localization apps in the future.
| New Header Navigation
Vertical Navigation on the left side was replaced with the Horizontal Navigation on top of the page. The "Back to Search" link was replaced with the "Terminology" link on the movie page.
Search Page Navigation
Movie Page Navigation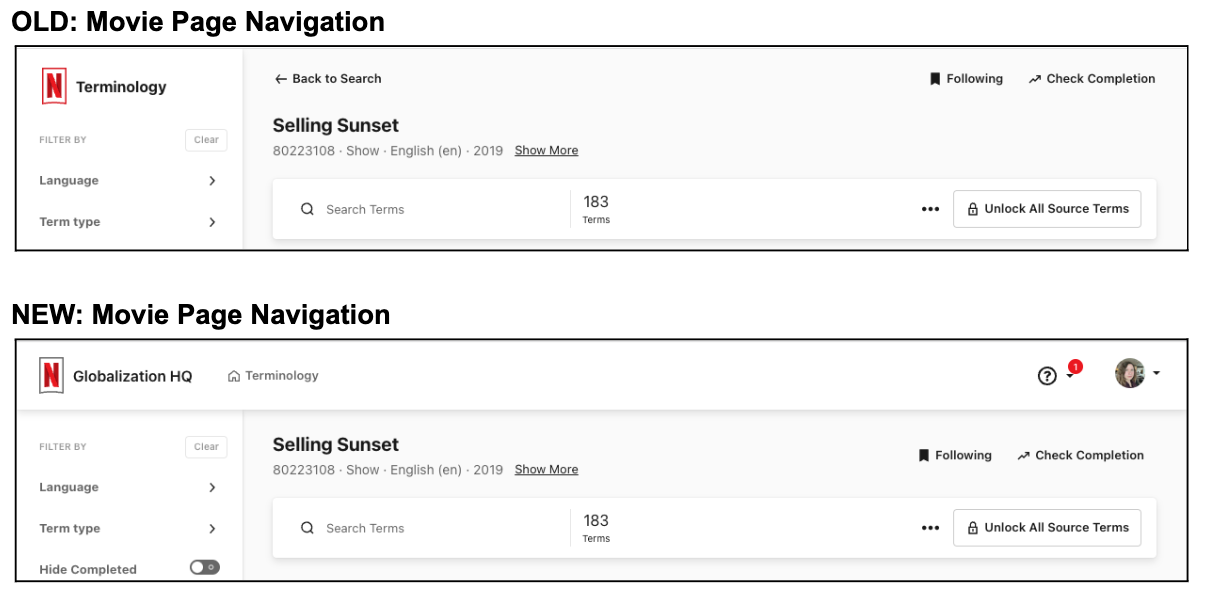 | Updated "Copy from Source Term" to "Copy from English"
For non-English titles, when English is selected and an English translation is available, "Copy from Source Term" option has been changed to "Copy from English".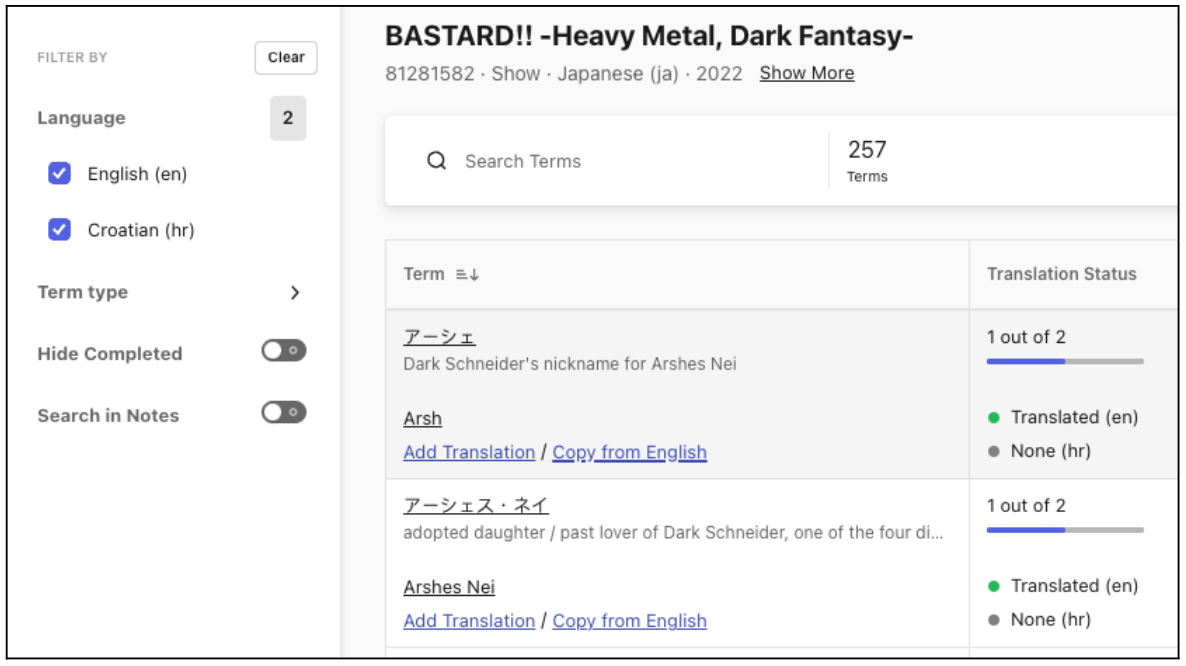 Was this article helpful?
0 out of 0 found this helpful