On August 28, 2023 (US, PDT) we released the new Delivery experience in Backlot as part of the ongoing Backlot Remodel. This new Delivery experience not only provides a redesigned user interface to load, manage, and initiate asset delivery, but it also introduces some exciting new features to optimize your delivery workflows.
With the new Delivery page, you are able to:
Drag-and-drop files directly onto a Source Request to have them automatically selected for delivery. 

See the .gif image below to see this in action!

Remove incorrectly loaded files that may have been dragged into the File Bin without needing to refresh the page with the new "Reset" functionality.

Organize many Source Requests on the page with Grouping and Sorting functionality.

Understand the delivery readiness and status of a Source Requests at-a-glance.

Navigate to the Source Request Details page directly from the Delivery page.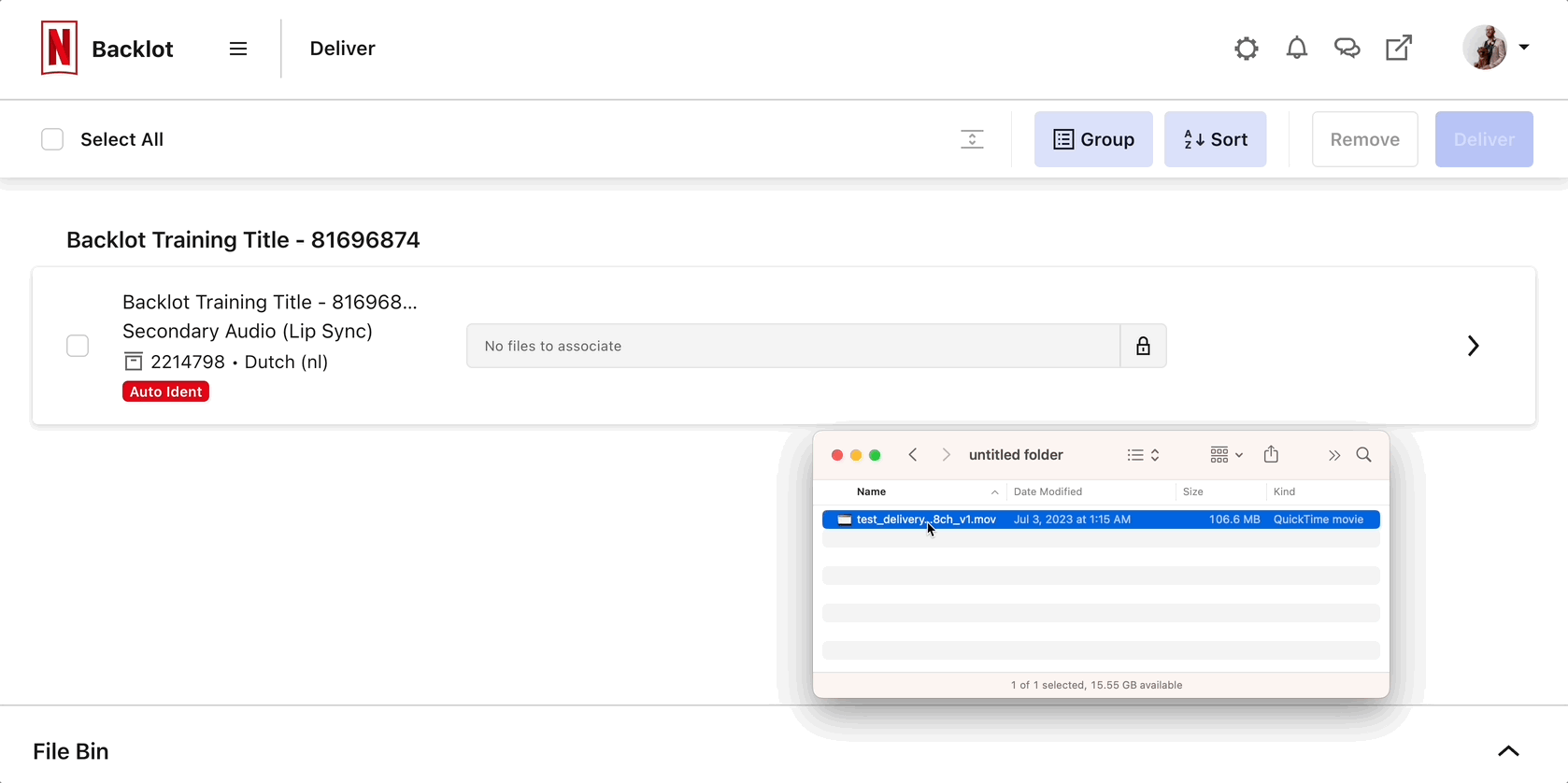 Please review these resources in the Partner Help Center to familiarize yourself with the new experience. Each article has video and text walkthroughs available for multiple delivery scenarios.
Backlot Overview - Delivery Page
Backlot Overview - Delivery Page for IMF Deliveries
If, for any reason, you need to navigate to the old version of the Delivery Page, you may click the square with arrow icon in the top right corner of the page. The old version will load in a new browser tab.

Thank you, and have a great day!
Was this article helpful?
0 out of 0 found this helpful