Packages that contain the Netflix presentation credit at the head. A good example is the "A Netflix Original Series" card that appears ahead of a series episode.

Licensed-Branded falls under the umbrella of branded packages
What tier is your question?
Tier 1

- All User Interface issues including Source Request errors, fails, redeliveries and status
How do I submit a ticket for
Tier 1
Backlot support
1. Go to the Partner Help Center
2. Login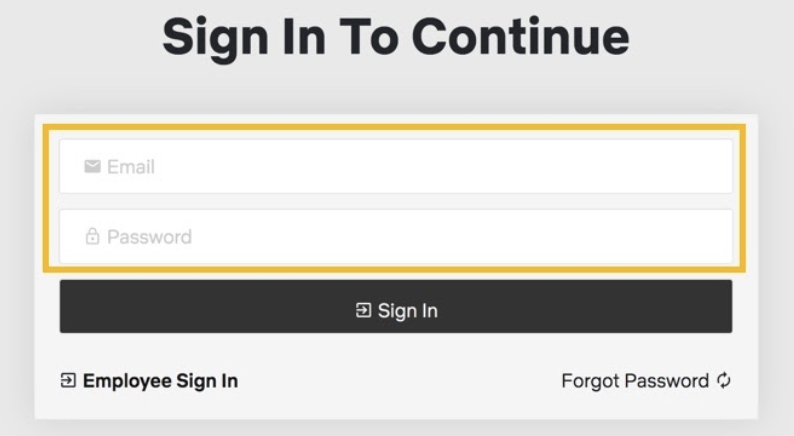 3. Go to the top right of the page and click on SUBMIT A REQUEST.

4. Click on the drop down and choose the first option:
Question regarding Branded content - Technical Delivery & Media Support, Specifications, and Production Workflows.


5. Fill in the Subject in the subject line. A list of Suggested Articles will appear. Please take the time to read an article and troubleshoot your issue. In this case, the IMF_CPL_ERROR.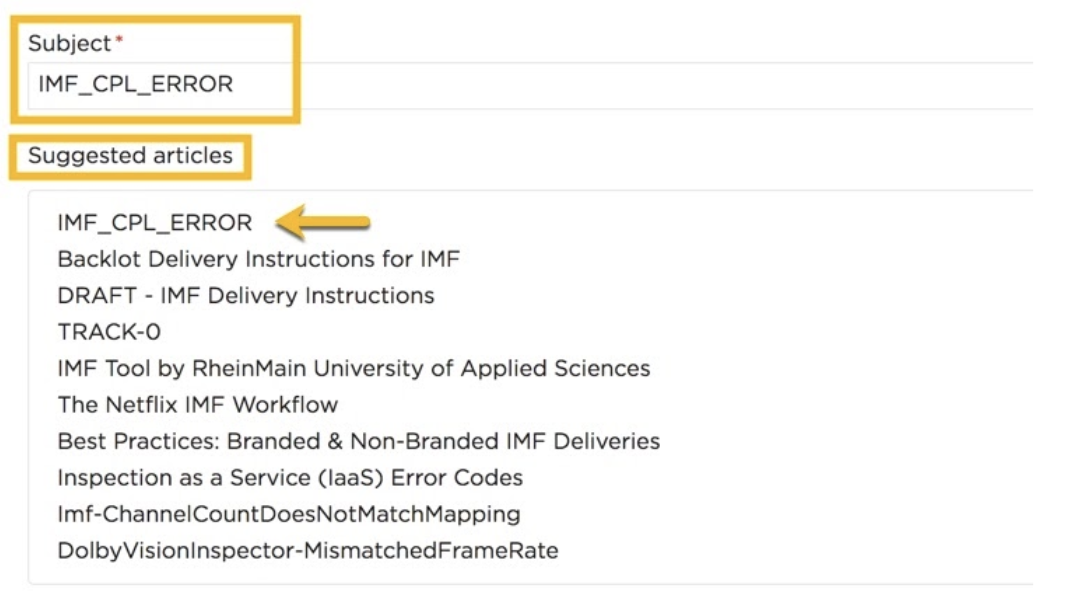 6. You will be redirected to the article: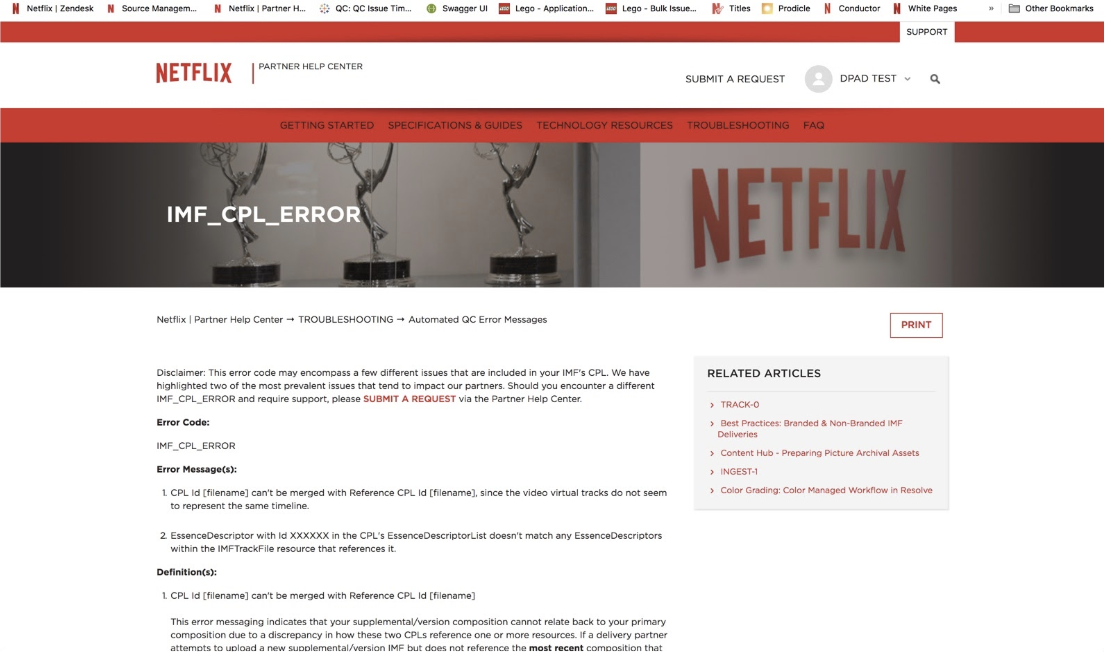 7. If the article does not fulfill your request, continue to submit your ticket. Add a Description. Please include at least one of the following:
Request ID

Package ID

Movie ID

Title

Source Type

Transfer ID
CC any necessary counterparts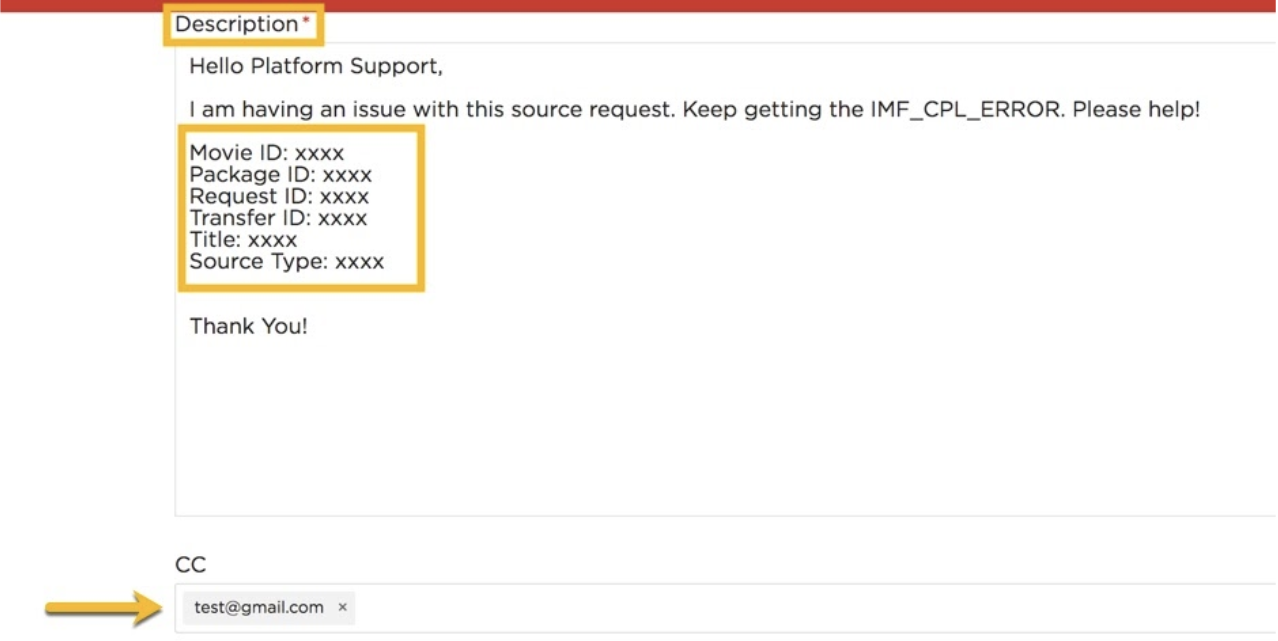 8. Click on the Please designate what type of support is needed.
Choose Backlot Support.

9. Click on the Priority dropdown and choose your priority type:
Low

Normal

High

Urgent



10. Optionally, fill in Project ID or Attach any relevant entities. Maximum file size: 20 MB


(maximum file size: 20 MB)
11. Once you have provided all required information, click on Submit.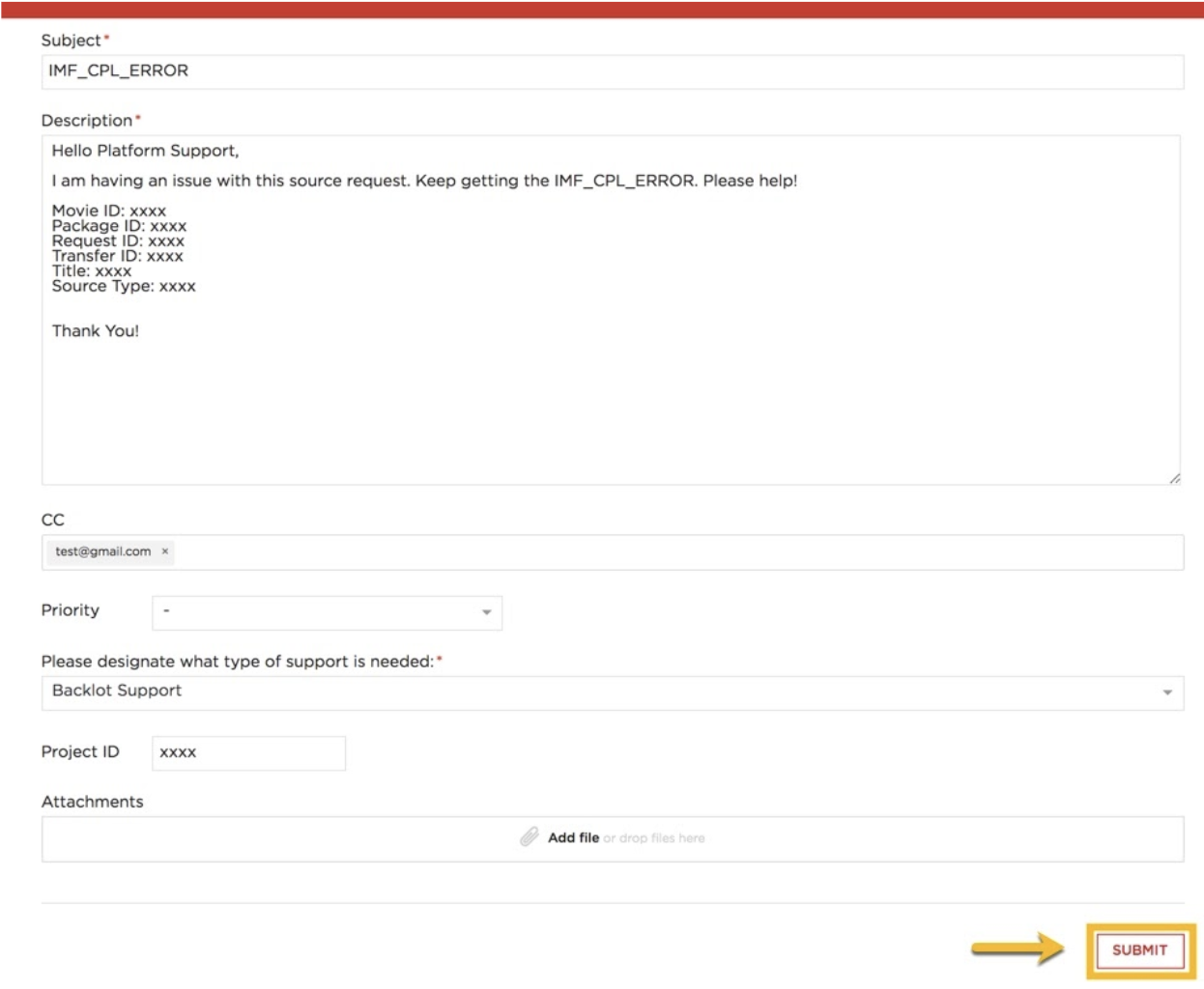 12. You will be assigned a ticket number. Standby for an operator to respond to your ticket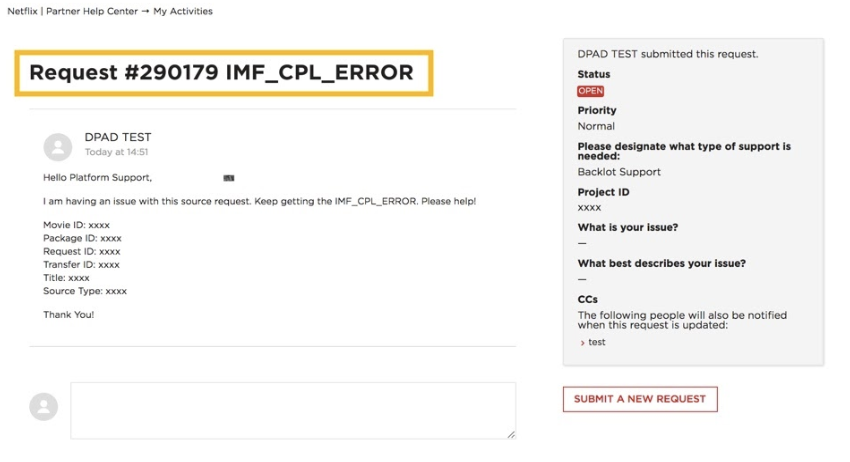 To keep track of all your tickets, go to the dropdown under your name and click on My Activities.

It will take you to your ticket queue where you can view all of your requests and status.

Was this article helpful?
1 out of 1 found this helpful