The new requests dashboard in Asset QC provides an experience that can be tailored to specific needs, allowing you to efficiently discover, track, and take action on QC requests, both at an individual asset and overall title level. 
How to access the new dashboard:
Resources to get started: 
Requests dashboard detailed walk-through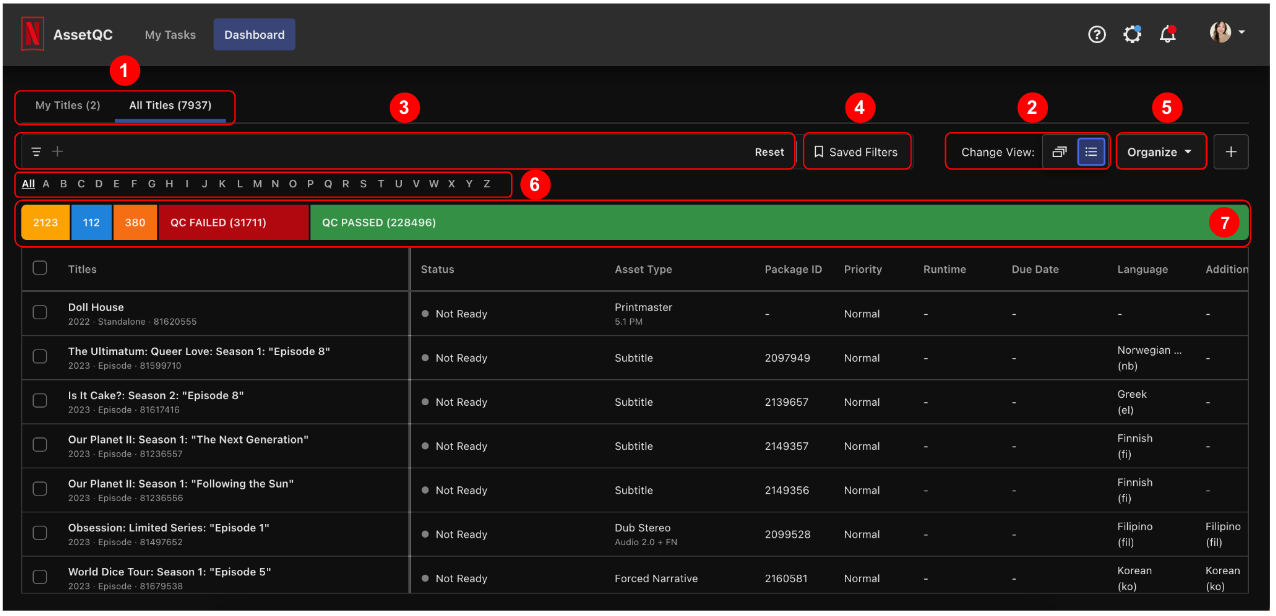 1
My Titles vs. All Titles

Two different views for displaying requests.

Note: "My Titles" will produce a list of titles you are assigned to or associated with and is only visible to AssetQC users with a certain role.

2
Card vs. List View

Group information by title in the card view or in an aggregated request list.

The card view shows the number of requests under each of the user's selected asset types. Users can expand each title card for a list view of requests within the selected title.

3
Search and Filter

Leverage the search bar to search and filter results by various dimensions.

4
Saved Filters

Save your own custom searches for quicker access to common queries. 

5
Organize Results

Customize "sticky" dashboard by setting your asset types, column configuration, and request visibility settings

6
Alphabetical Filter

Quickly scope down a title list with one click. 

7
Health Bar

Leverage the Health Bar to quickly understand the overall status or "health" of a title in QC.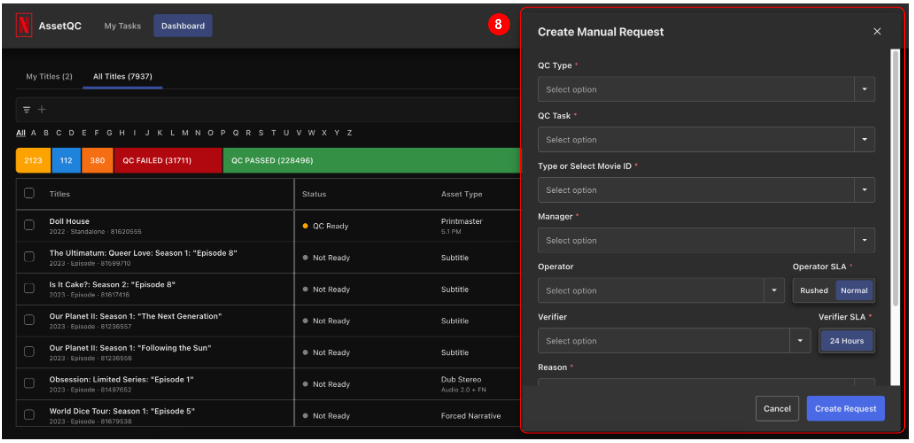 | | | |
| --- | --- | --- |
| 8 | Edit Requests | Select one or multiple requests in both the Card and List views for editing.  |
Was this article helpful?
0 out of 0 found this helpful