Cameras and Image Capture 
Camera Requirements
4K Resolution:
Camera must have a true 4K sensor (equal to or greater than 3840 photosites wide).
Recording Format:
Minimum of 16-bit Linear or 10-bit Log processing

Bitrate of at least 240 Mbps (at 23.98/24 fps) recording

Recording format must be set to either:

RAW (uncompressed or lightly compressed sensor data)

COMPRESSED (Log Gamma - i.e. S-Log3, V-Log, CanonLog3, REDLogFilm, BMDLog, LogC, etc.)

No looks or color corrections should be baked into the original camera files.

Files must maintain all metadata (i.e. Tape Name, Timecode, Frame Rate, ISO, WB, etc.)
Black Balancing:
If applicable, black balancing of camera sensors should be done daily, when the camera is at normal operating temperature.  See specific black balancing instructions in the camera operating manual.
Aspect Ratio / Framing:
Aspect ratios greater than 2.00:1 must be evaluated and discussed with Netflix for approval.

Framing chart must be shot before principal photography begins, and processed through the dailies pipeline which will be shared with editorial, post-production, and VFX.
Secondary Cameras:
Any cameras other than the primary camera (crash, POV, drone, underwater, etc.) must be approved by Netflix.

Test footage should be shot and provided to dailies and post-production to ensure compatibility with primary camera.
Approved Cameras
The cameras listed below meet the minimum resolution and recording requirements listed above. This list is not exhaustive; additional approved cameras may be available.
ARRI

Canon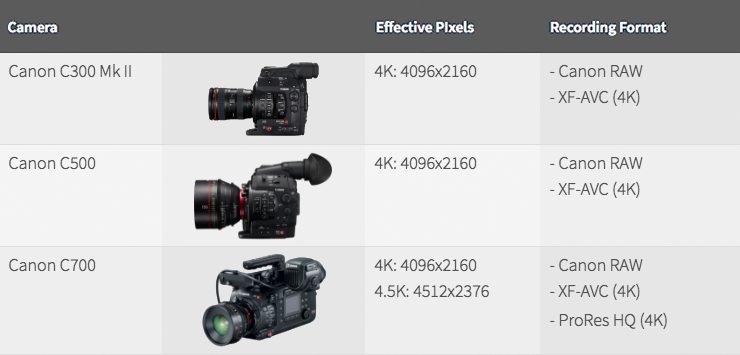 Panasonic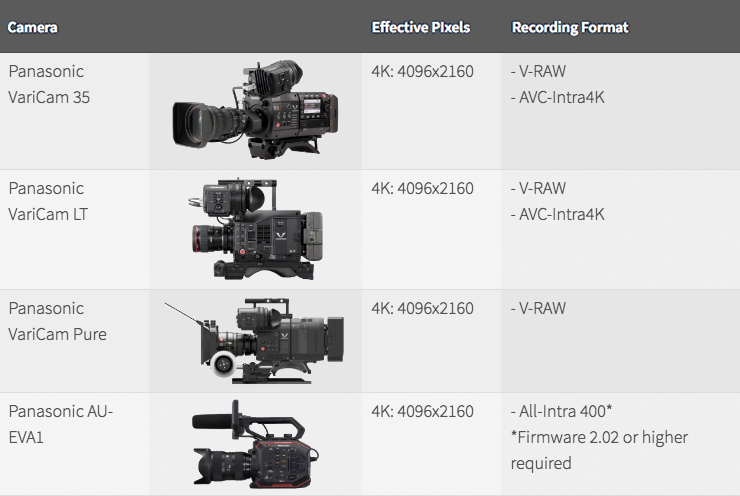 RED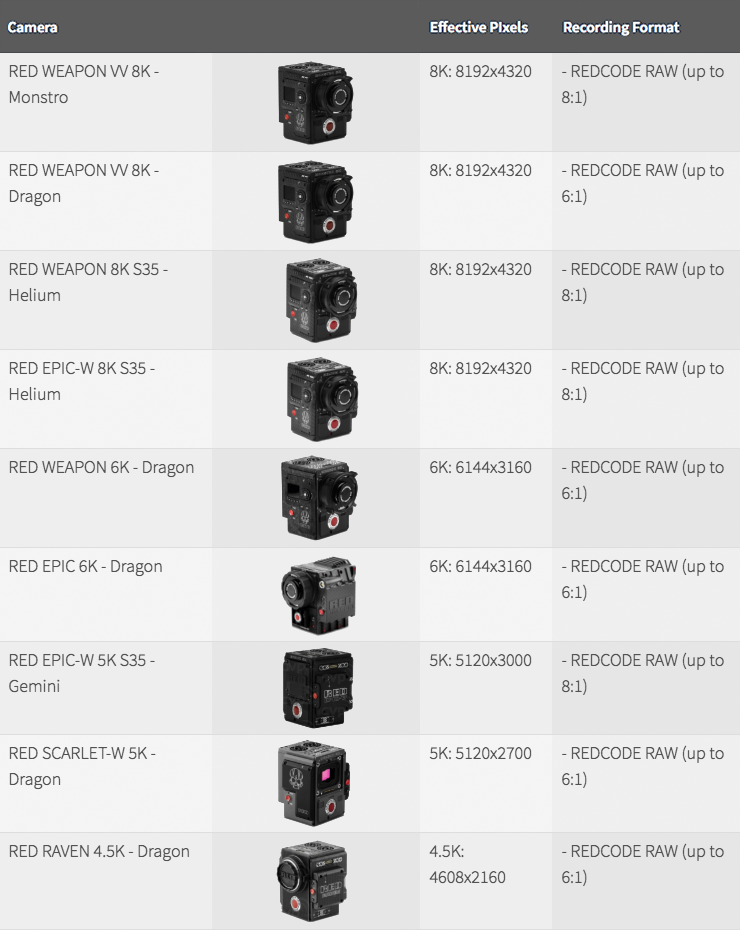 Panavision

Sony
*Please note the firmware limitations for Sony Venice v1.0.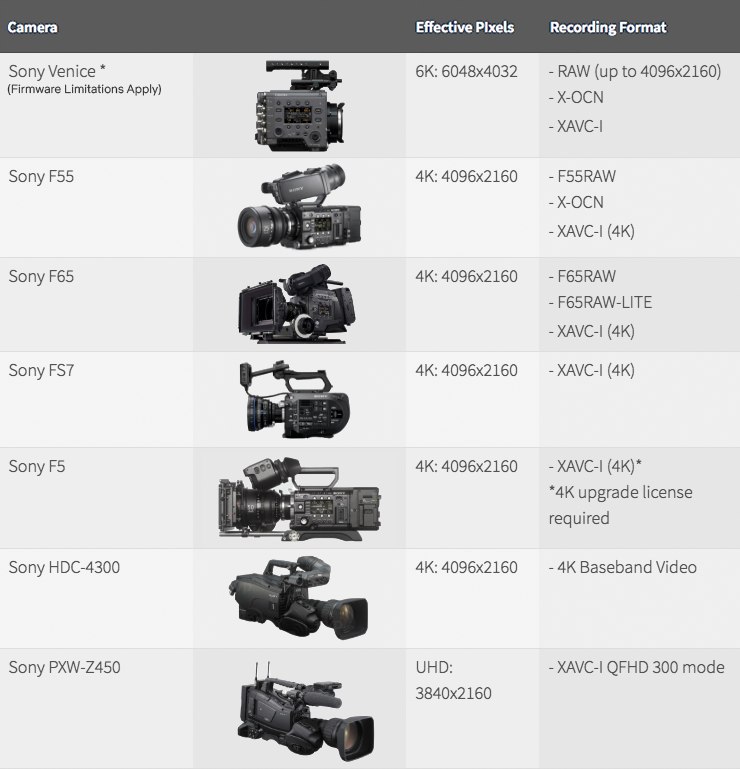 Blackmagic

---
Change Log:
2018-05-24
RED: All approved RED cameras are now on the list.
Sony: PDF has been made available relating to firmware limitations (which are significant) on the Sony Venice.
2018-04-06
Panasonic AU-EVA1 added to list.
2018-04-02
Recording Format: Updated "Log color space (i.e. S-Log3..." to "COMPRESSED (Log Gamma - i.e. S-Log3..." for clarity.
2018-03-26
Black Balancing: Changed "Black balancing of camera sensors..." to "If applicable, black balancing of camera sensors..."
ARRI Alexa LF: Updated Recording Format from "ProRes 4444 XQ" to "ProRes 422 HQ (or higher)"
Was this article helpful?
86 out of 100 found this helpful